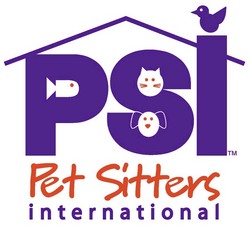 Surrenders based on the economy have been a way of life here for a long time
(Vocus) February 26, 2009
King, NC -- Reports from CBS to FOX News and from the Washington Post to the San Francisco Chronicle continue to indicate that the economic downturn coupled with the foreclosure crisis is causing more people to abandon their pets.
It is impossible to determine the exact number of companion animals that have been relinquished at shelters. Gail Buchwald, senior vice president of the American Society for the Prevention of Cruelty to Animals (ASPCA) Adoption Center, stated that between 5-7 million animals enter shelters each year.
Buchwald said the New York City shelters, as well as Animal Care and Control, have not seen an increase in animals, but believes the area has not felt the full impact of the economic downturn or the foreclosure crisis yet.
Some areas of the country have not been so lucky. David Tucker, director of the Humane Society of Genesee County in Michigan, said that they have not seen an increase in surrenders due to the economy simply because the area has long been suffering.
"Surrenders based on the economy have been a way of life here for a long time," said Tucker.
"Between 30 and 40 percent of the animals being handed over to us are based on economical reasons."
The Western Pennsylvania Humane Society (WPHS), which is comprised of two shelters, has seen a large increase in animal relinquishments.
"We are up over 400 animals since October 1, 2008 through February 6, 2009 compared to the same period last year," said Gretchen Fieser, director of public relations and business relationships for the WPHS.
The recent movie, 'Hotel for Dogs', pushes the message "No stray turned away." Unfortunately, shelters are finding this philosophy exceedingly more difficult to follow as they become inundated with relinquished animals. The Humane Society of Genesee County is constantly full. Their doors open at 8:00 a.m. and on most days the shelter is full by 8:30 a.m.
An enlarged animal population is not the only effect shelters are experiencing in the continuing economic downturn. Shelters have also seen a decline in donations. The low donation rates affect the entire shelter including staffing, supplies and the process for handling increased animal populations.
Tucker said that because of this they have chosen to not accept more animals then there is room for.
"It is a trade-off, if a shelter accepts more animals then there is room for, then they will have to euthanize more," said Tucker.
Buchwald said that of the 5-7 million pets that enter shelters every year, 3-4 million are euthanized. Over crowding isn't the only reason for the euthanasia, but it is clearly becoming a bigger factor.
There are numerous ways to help the thousands of pets who used to be part of a family and are now sitting alone in shelters.
"This is the time to reach out, now more than ever, because of the economic downturn," Buchwald said. "Adopting a shelter animal is a good way to get a great pet."
Fieser offered a few simple reminders for those who are able to adopt a shelter pet and asked adoptive pet parents to be realistic about their expectations after bringing home an adopted animal.
"There might be accidents and chewed toys, but spend time acclimating your new pet to their new house and do the appropriate level of training," said Fieser.
Pet Sitters International (PSI), the world's largest educational association for professional pet sitters, suggests prospective pet parents seek the advice of a professional pet sitter before adopting. PSI-member pet sitters perform more than 17.4 million pet-sitting engagements annually. This first-hand experience enables them to advise on breed selection, as well as preparing for the arrival of a new pet and training the new pet.
For those pet parents who are currently having a difficult time caring for their pets and thinking about giving them up, Buchwald suggests putting a support system together of family and friends, people who already know your pet, to help out temporarily while you get back on your feet.
"People who already know the animal are usually more willing to help out for the short term," said Buchwald.
Shelters are always in need of help and are a great place for those who want to help, but are unable to adopt a pet. Contact your local shelter to see what their current needs are.
About Pet Sitters International
Established in 1994, Pet Sitters International (PSI) is the world's largest educational association for professional pet sitters, representing more than 8,000 independent professional pet-sitting businesses in the United States, Canada and abroad. PSI provides members with access to affordable bonding and liability insurance and educational resources such as PSI's Accreditation Program, The Pet Sitter's WORLD magazine and PSI's annual Quest convention. PSI provides pet owners with The Pet Owner's WORLD magazine and thepetsitblog.com. For more information, visit http://www.petsit.com , home of the Official Pet Sitter Locator™ or visit the PSIStoreOnline to select from more than 2,000 pet sitter and pet owner products.
Contact: Courtney Klein
Phone: (336) 983-9222 ext. 318
Contact: Terry Chance
Phone (336) 983-9222 ext. 314
###