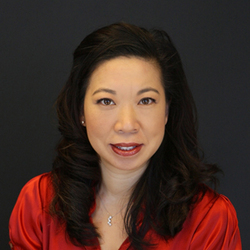 Winnie is a tremendous asset to our organization
Plano, TX (PRWEB) February 26, 2009
Winnie Chu, a Partner at AspireHR, Inc., has been accepted into the ranks of the National Association of Professional Women (NAPW).
Chu, who is also Practice Leader for AspireHR's SAP HR Implementation and Upgrade Services area, was invited to join the national networking and professional association. The NAPW is an exclusive network for professional women to connect, learn, and share their experiences.
"I am looking forward to participating in the organization's activities and connecting with other professional women," said Chu. "It's always a pleasure to interact and exchange ideas with other industry leaders."
Chu has an impressive track record with more than 12 years of experience implementing SAP HR projects and more than five years of functional experience as a Human Resources/Payroll Manager and Director. As a member of the AspireHR leadership team, she excels at client solution delivery, resource acquisition and development, and strategic planning.
"Winnie is a tremendous asset to our organization," said Joe Hillesheim, President of AspireHR. "She exemplifies everything that our company stands for. Her ability to successfully work with our client teams ensures a successful outcome for the projects that she spearheads."
As the largest SAP partner in the United States focused exclusively on the needs of the HR marketplace, AspireHR has revolutionized the SAP HR industry with packaged software solutions tailored for the client's specific needs. The company's services include global HR hosted solutions, E-Recruiting, E-Learning, ESS (Employee Self Service), MSS (Manager Self Service), and SAP upgrades and implementations, as well as traditional SAP HR implementation services such as payroll, benefits, time management, and full historic data conversions. This wide range of diversified services combined with a team of experienced and knowledgeable full-time consultants have enabled the company to build an impressive roster of clients and to generate business internationally.
The NAPW provides a global platform for women to network, identify new opportunities and voice their opinions on the economic and political issues that affect them. The organization also supports and endorses a diverse group of charities and non-profit organizations focused on women's issues.
For Additional Information, Contact:
Susan Kern, Director of Marketing
214-880-0099, Ext. 168
About AspireHR
Aspire HR is a global provider of Human Capital Management (HCM) Software, Consulting, and Outsourcing support. We deliver HCM business solutions to the world's largest employers.
Our services include cutting edge talent management solutions like E-Recruiting, E-Learning, ESS (Employee Self Service), MSS (Manager Self Service), and SAP upgrades, as well as traditional HR implementation services such as organizational management, benefits, time management, and full payroll.
For more information, please visit http://www.aspirehr.com or call 214-880-0099.
This press release was distributed through eMediawire by Human Resources Marketer (HR Marketer: http://www.HRmarketer.com) on behalf of the company listed above.
###