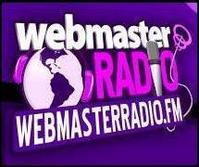 Fort Lauderdale, FL (PRWEB) February 26, 2009
Fort Lauderdale, FL (PRWEB} February 26, 2009 -- Geoff Ramsey, CEO of eMarketer, is a featured guest on RainMaker, a show dedicated to showcasing people who have excelled or made significant contributions to their respective industries and communities.
Since 1996, Geoff has been leading eMarketer in the development of a wide range of information products - including e-business reports and the world's largest database of Internet statistics - that help business executives from global Fortune 1000 companies make better, more informed decisions about their e-business ventures.
Geoff has become a well-known expert on e-business trends and is frequently quoted by the business and trade press, including The Wall Street Journal, Forbes, Fortune, USA Today, CNN, Business 2.0 and Advertising Age. He is also a dynamic public speaker who keynotes at major industry conferences, such as AD:TECH, IAB, The Conference Board, ARF, AMA, ANA, The Economist, and DMA.
"The wealth of information that eMarketer aggregates allows companies to posture, position and benchmark themselves," says Brandy Shapiro Babin, VP of Marketing at WebmasterRadio.FM and co-host of the RainMaker radio show, "We're excited to talk with Geoff regarding eMarketer and the journey that brought him to his position in the industry."
Ramsey is one of the most often quoted analysts in digital marketing. eMarketer, which Ramsey co-founded, is among the largest aggregators and statistical analysts of industry data. Geoff spent the first 17 years of his career in advertising.
Working at New York advertising agencies, including TBWA, NW Ayer & Partners and Ogilvy & Mather, he used his strategic marketing and research skills to help create marketing and advertising successes for multinational firms such as Procter & Gamble, Kraft General Foods, M&M Mars and AT&T.
On RainMaker, Geoff joins hosts Daron Babin and Brandy Shapiro Babin in a wide ranging conversation. Ramsey is one of the most informed Internet statistical analysts in the world. He has enjoyed a highly successful career from the early days with ad agencies such as Ogivy and TBWA to today where he is a recognized authority on digital marketing.
The future of digital marketing, advertising and podcasting, eMarketer research and analytic methods and Geoff's personal career path will be topics of discussion.
Join RainMaker at 6 p.m. Eastern, Thursday, February 26th for an interesting and stimulating conversation with Geoff Ramsey, CEO and Co-Founder of eMarketer.
About RainMaker on WebmasterRadio.FM:
RainMaker: A person whose presence can initiate progress or ensure success! Guests interviewed on the show are RainMakers, the best of the best in their business segment. Each week immerse yourself in a different facet of society or business, ask questions of the experts and hang out and have a great time! Previous RainMaker guests have included, publishing legend Michael Korda, Captain Paul Watson, Craigslist.org founder Craig Newmark, and exercise guru Jack Lalanne.
About WebmasterRadio.FM
WebmasterRadio.FM is the premier online B2B radio and podcast network. Through its broadcasts, WebmasterRadio.FM lifts the "veiled curtain" of the Internet, bringing the business community together through an interactive radio network. Its listeners are a global group, comprised of everyone from corporate executives and decision makers to small and mid-sized businesses and individual entrepreneurs. WebmasterRadio.FM's stellar line-up of radio programming includes "CoverStory" with Jiyan Wei of PR-Web, WebmasterRadio.FM's official newswire; "The Hook with Katie Kempner" with Katie Kempner, vice president of Crispin Porter + Bogusky; "The Shoemoney Show" with Jeremy Schoemaker; and more. To tune into WebmasterRadio.FM's live content or check out the show lineup, please visit http://www.WebmasterRadio.FM.
About eMarketer:
eMarketer is "The First Place to Look" for market research and trend analysis on Internet, e-business, online marketing, media and emerging technologies. eMarketer aggregates and analyzes information from over 3,000 sources, and brings it together in analyst reports, daily research articles and the most comprehensive database of e-business and online marketing statistics in the world.
With eMarketer, you understand the growth and impact of the Internet. Plus, you stay ahead of the curve on new trends such as blogs, social networking, podcasting, mobile marketing, and many others that are profoundly affecting the business landscape.
Media Contacts:
WebmasterRadio.FM:
Brandy Shapiro-Babin,
954-309-5578
eMarketer:
Kris Oser, Director of Public Relations
212-763-6033
###