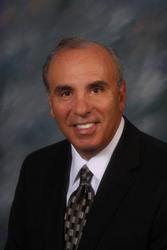 We encourage restaurants that want to improve their financial performance to contact us now.
Laguna Niguel, CA (Vocus) February 26, 2009
Something that has been aged 20 years brings to mind excellent wines and whiskey…the very things that most compliment a fine meal – before, during and after. It speaks of patience, expertise, quality and something to savor.
Something that costs the same as it did 20 years ago is phenomenal.
In the business of fine meals, few new restaurant startups reach age seven before being consumed by problems far beyond the great cuisine they served. Finances, marketing, supply chains, competition, operations and many other facets cause everything from fast food joints and hot dog carts to boutique bistros and elegant establishments to vanish from the culinary landscape.
So, what do famous and highly successful restaurant chains like Fleming's Prime Steak House, Olive Garden, and Macaroni Grill have in common? One prominent element is Synergy Restaurant Consulting, a quiet firm that has been creating the trends, checking the pulse and setting the standards for successful establishments for twenty years.
Credited by some of their 200 clients as the premiere restaurant consulting firm, Synergy Consultants celebrates a business milestone achievement of achieving two decades in service to the finest food establishments in the country. Founded in 1988 by Dean Small and Danny Bendas, the managing partners brought combined 70 years of restaurant industry experience. The firm focuses on many issues that quietly destroy eateries such as operational assessments and menu development. They are noted especially for their turnaround efforts with struggling facilities.
Synergy attributes their long term success to "fail proof" strategies that help their clients achieve the results they are looking for. Co-Founder, Danny Bendas states, "We understand that a restaurant requires collaboration of ideas, disciplines, culinary knowledge, business management expertise and passion for operational excellence." The restaurant consultant firm has worked with some the industries top food chain companies, including Applebee's, Red Lobster, IHOP, Chilis, & Carl's Jr.
With the recent economic turndown, Synergy Consulting has made concerted efforts to help struggling restaurants with several cost saving strategies that will help operatores reduce operating expenses. With this in mind "Synergy Restaurant Consultants, the premier Restaurant Consultant firm will be celebrating its 20th anniversary by offering a full operational assessment…for its original 1988 price" Co-Founder, Dean Small states. There is one catch though. The offer is only for the first 20 restaurants that contact them. "We encourage restaurants that want to improve their financial performance to contact us now."
Perhaps they can create the combination of nuts and bolt operations along with the mystique that will have you sipping fine wine in your own restaurant 20 years from now...
About Synergy Restaurant Consultants:
Synergy is a team of experienced restaurant managers and professionals with the financial, operations and culinary expertise to reduce costs, drive sales and grow guest counts. Over 200 nationally recognized restaurant organizations have called on the company for their expertise. Food industry firms and services of any and every use the company to support key sales and profit-building initiatives. The company operates restaurant consulting services from offices in four states, California, Texas, Florida & Pennsylvania. For more tips on how to improve your financial performance, sign up for their newsletter, peruse their blogs, find out where their people will be appearing in person or speaking to a group… and a list of services that Synergy Consultants offer, please visit their website at: http://www.synergyconsultants.com.
###