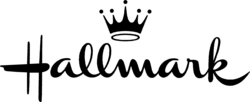 Bradford, UK (PRWEB) February 27, 2009
In support of the donation, Hallmark is investing in a marketing campaign which will run in March during the lead up to Mother's Day and comprises a three-week national TV advertising push, supported by high impact in-store POS and a full blown public relations programme.
The ad will air on national channels from the first of March 2009 and the PR drive will involve endorsement from a well known and glamorous celebrity - and builds on last year's highly successful Mother's Day Diamond card. The 2009 campaign will feature a new partnership with diamond specialist Seventy Seven Diamonds and will be further enhanced by a series of competitions and promotions throughout the women's mainstream consumer and national press.
Lisa Palillo, Marketing and CSR Communications Controller at Hallmark Cards said: "Mother's Day has always been an important time for us at Hallmark Cards. The brand has a close affinity with women particularly at this time of year and our Cards for a Cure™ campaign has really helped increase that bond. Additionally, CSR has become a major strand within our organisation and our close work with Breast Cancer Campaign has become an important element of our CSR policy. This year, once again sees significant financial investment, not only through our donation, but also a renewed focus on TV advertising and an exciting and creative PR campaign."
Since 2007, the money that Hallmark has donated has been used to fund vital research into finding treatments and a cure for breast cancer, a disease that affects one in nine women during their lifetime. Hallmark's £1/4 million contributions will be split between Breast Cancer Campaign (£225,000) and Action Breast Cancer, a programme of the Irish Cancer Society (25,000). The contribution is made irrespective of how many cards are bought.
Pamela Goldberg, Chief Executive of Breast Cancer Campaign said, "Hallmark's generous contribution of £225,000 in March 2009 will make a huge difference to the work of our projects, enabling us to continue funding vital breast cancer research throughout the UK. Hallmark Cards UK is a widely trusted and recognized brand which has good resonance with our supporters. This campaign will allow us to highlight the importance of our work to an increasing number of people."
Editor's notes:
For further details and photography please contact:
Gaby O'Grady/Louise Woodward/Tori Homer at Lucre
T: 0113 243 1117
E: Gaby(at)lucrecommunications.com, louise(at)lucrecommunications.com or tori(at)lucrecommunications.com
Hallmark
Established in the UK in 1958, Hallmark Cards is the UK's leading greeting card publisher. As well as greeting cards, Hallmark also produces related products such as wrapping paper, gift bags, social stationery, gift products, birthday cards, fathers day cards, anniversary cards and personalized cards.
Breast Cancer Campaign
Breast Cancer Campaign's mission is to beat breast cancer by funding innovative world-class research to understand how breast cancer develops, leading to improved diagnosis, treatment, prevention and cure. It aims to be the leading specialist in breast cancer research across the UK and the Republic of Ireland, making a significant impact on breast cancer for the benefit of patients.
breastcancercampaign.org
###