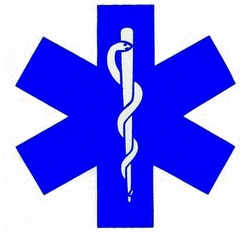 As experts in testing medical, automotive and life safety equipment, it was a natural extension to offer this packaged solution
Chicago, IL (PRWEB) February 27, 2009
Intertek (LSE: ITRK), a leading provider of quality and safety solutions serving a range of industries worldwide, announced the launch of a new program for the Star of Life Ambulance testing and inspection regimen; demonstrating compliance to the "Triple K" specification (Federal KKK-A-1822-F).
Final Stage Manufactures (FSAMs) are obligated to certify to the government and purchasers that ambulances bearing the "Star of Life" seal, including components and equipment, meet or exceed the Federal Triple K requirements.
Currently, manufacturers must use multiple vendors to fulfill the Star of Life certification requirements. To remove the time and cost inefficiencies put upon these manufacturers, Intertek has developed a program that gives FSAMs a single-point of access to fulfilling all of the requirements for testing, inspection and certification for the Star of Life program.
Participation in the program provides assurance to the government and purchasers that vehicles meet or exceed all requirements for the Star of Life Ambulance Certification, and gives manufacturers a cost and time-to-market advantage by needing only one vendor to manage all of their certification requirements.
"As experts in testing medical, automotive and life safety equipment, it was a natural extension to offer this packaged solution," said Gregg Tiemann, Chief Executive, Intertek Commercial & Electrical division. "The program fills a need in the market for ambulance and component manufacturers seeking a faster, more efficient way to achieving Star of Life certification."
Section 4.3.3 of the Triple K specification indicates that the "initial testing and inspections required for certification shall be performed by a Nationally Recognized Independent Testing Facility." Intertek is a Nationally Recognized Testing Laboratory, recognized by the U.S. Occupational Safety and Health Administration (OSHA), and is qualified to conduct construction reviews, inspections and testing required for Star of Life Ambulance Certification, including but not limited to:

Vehicle, Ambulance Components, Equipment & Accessories
Vehicle Operation, Performance & Physical Characteristic
Chassis, Power Unit & Components
Electrical System & Components
Lighting, Exterior & Interior
Environmental: Climactic and Noise Parameters
Communications Equipment
Additional Systems, Equipment, Accessories & Supplies
For more information on Intertek's Star of Life Ambulance Certification, visit us on the web at http://www.intertek-etlsemko.com or call 1-800-WORDLAB.
Contacts
For further information, please contact
Nicole Kimmick, Field Marketing Manager
Telephone: +1-978-635-8550
About Intertek's testing and certification services
The Commercial & Electrical division of Intertek provides testing and certification services, including product safety testing and certification, electromagnetic compatibility (EMC) testing, performance testing, and management systems certification. These services provide global market access to customers in industries such as cables and wiring accessories, electronics, household appliances, IT, industrial machinery, medical devices, telecommunications, and wireless technology. Visit http://www.intertek-etlsemko.com for further information or to contact your local Intertek office.
About Intertek
Intertek is a leading provider of quality and safety solutions serving a wide range of industries around the world. From auditing and inspection, to testing, quality assurance and certification, Intertek people are dedicated to adding value to customers' products and processes, supporting their success in the global marketplace.
Intertek has the expertise, resources and global reach to support its customers through its network of more than 1,000 laboratories and offices and over 23,000 people in 110 countries around the world. For more information, visit http://www.intertek.com
# # #