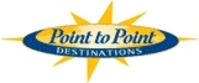 Vancouver, BC (PRWEB) February 28, 2009
Point to Point Destinations is pleased to welcome 5 new resorts to the wonderful world of RCI Points and to our RCI Points Home Group.
Americana Village Resort and Stardust - Tahoe are two new resorts in beautiful South Lake Tahoe, California. Well positioned near the base of Heavenly Valley Ski Resort - Stardust is right across the street - and just a few minutes walk to the beach on Lake Tahoe, both facilities offer an unbeatable location in one of the world's top year-round destinations. And when your desire for physical activity needs to take a break, why not stroll down the street to the Nevada border and enjoy all the glitz and glam of some world class casinos!
Red Wolf Lakeside Lodge in Tahoe Vista, California is a romantic mountain escape situated majestically on the north shore of Lake Tahoe. Guests will relish in the charm of an authentic mountain lodge with elegant rustic furnishings, full kitchens, fireplaces and private patios or balconies. This Lake Tahoe landmark features a seasonally heated pool and spa along the shores of the lake, where guests can enjoy stunning Sierra sunsets and panoramic views while remembering days filled with activities like skiing and snowboarding, warm-weather boating, golfing and hiking. You can truly relax and enjoy life at Red Wolf Lakeside Resort.
Rounding out the new additions to the Home Group are Olympic Village Inn and Red Wolf Lodge at Squaw Valley, both nestled perfectly at the base of Squaw Valley USA. Winter and summer sports abound and both properties offer fabulous facilities and beautiful suites. Squaw Valley USA was the host resort for the VIII Olympic Winter Games in 1960 and with over 450 inches of fluffy white snow every year, Squaw Valley is truly one of the most scenic ski resorts in the entire world.
Many thanks to Peter Grant and Richard Wolf and their entire team in Lake Tahoe and RCI's Ron Jacquart for their efforts on behalf of all members of these resorts and the members of all Resorts in Point to Point Destinations Home Group.
It should be noted that at each of these resorts we have acquired or are in the process of acquiring inventory for our timeshare club Point to Point Destinations, while at the majority of these resorts, we will be performing or assisting in the performing of member conversions to a points-based world-wide timeshare exchange.
We are proud to say that we now have 37 Resorts and Vacation Properties in the Point to Point Destinations Home Group.
About Point to Point Destinations:
Point to Point Destinations (1999), a California-registered non-profit mutual benefit corporation, is an Association of timeshare members. All purchasers of Point to Point Destinations timeshare offered by West Coast Timeshare Ltd. (Canada) and West Coast Vacations Ltd. (USA) automatically become voting members of Point to Point and ultimately the benefactors of all urban and resort property registered to it by both West Coast entities. Membership in Point to Point is perpetual, allowing families to create a legacy of fabulous vacations for many generations.
###