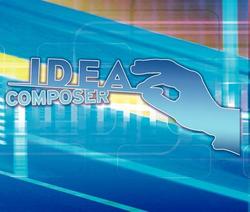 Once the business is up and running there are many resources to help you along, it's the initial planning stage that is crucial.
Las Cruces, NM (Vocus) February 28, 2009
Hilosoft, maker of HOPP (Hands on Profit Planner) and Idea Composer, a computer program that allows anyone with a business idea to perform simple analysis. The program helps to determine whether to start a business or project based on very quick financial projections.
"Many of us are forced into business situations due to unemployment or financial circumstances and we may not be prepared. The Idea Composer should be your first step in understanding the task ahead," according to Gary Beeson, President of Hilosoft. Beeson also states, "Once the business is up and running there are many resources to help you along, it's the initial planning stage that is crucial."
The program very quickly determines cash requirements to get the project to a positive cash position. It helps determine, an often-overlooked factor, of when outside funding sources are required in the process.
"The Idea Composer is like a crash course in basic business concepts and terminology," stated Jim Greiff, Chairman of Care Dynamix. Greiff also states, "A few hours with this program and the key elements are firmly embedded into your thought process."
The Idea Composer assumes little or no business experience, therefore each step in the process provides a complete glossary and TIPs manual. For the novice, the Idea Composer is a great teaching tool with business examples, audio instructions, and a step-by-step manual. A first time user might spend an hour or two instead of weeks and months trying to prepare and understand a typical business plan. The completed report is simple, to the point, and very polished. The application is rich in teaching basic business terminology and explains how critical financial values apply to specific business ideas. Entrepreneurs use this program to quickly evaluate each product concept and determine which one to develop first. People with ideas, but little or no entrepreneurial skills, should use the Idea Composer to document their concepts for possible royalty opportunities with other companies.
The program is ideal for communicating ideas to others and takes special precautions in protecting the document with the correct privacy classification and copyright markings. The program works with Windows XP and Vista. Purchase this program from Hilosoft's website store or Amazon.com (type idea composer in the search window). For those needing a visual demonstration, visit Hilosoft's website demonstration link and click on Idea Composer – What is it.
Idea Composer is now on sale for $59 - download it today.
Gary Beeson also stated, "If you recently lost your job and need help, e-mail me via the website's contact link, tell me your story and I'll make sure you get a free copy of the Idea Composer."
About Hilosoft
Hilosoft Corporation (http://www.hilosoft.com) develops and markets innovative software for people with ideas. Hilosoft is the creator of the Idea Composer software program, an application that assists inventors and start-up entrepreneurs with developing their concepts and creations into simple and easy to understand business models. Hilosoft also produces HOPP (Hands on Profit Planner) program designed specifically for health care providers that charge an hourly rate or session fees for their services. Hilosoft is located in Las Cruces, NM and Atlanta, GA.
###