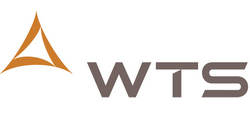 Building or expanding facilities that house enterprise applications and business data can be a major roadblock to any company's success
Seattle, WA and Denver, CO (PRWEB) March 3, 2009
WTS, Inc., the leader in application hosting and managed disaster recovery services for Oracle's JD Edwards enterprise software, announced their new Colocation service. This service is available to all Oracle customers who use JD Edwards EnterpriseOne or JD Edwards World software along with any organization needing state-of-the-art data center space. WTS' colocation services are designed to ensure that organizations in a variety of industries can streamline their data center operations while leveraging WTS' environmental controls and SAS-70 procedures. Companies seeking a rapid, economical way to deploy their enterprise applications can elect this cost effective colocation solution to meet their critical business systems requirements quickly, with minimal interruption to their organization and operations.
Working with a managed colocation services provider to implement a data center operations plan can be valuable to any business who has limited funding, scarce capital resources or technical staffing constraints. A solution from WTS ensures the infrastructure management architecture and supporting processes are monitored around the clock by some of the best JD Edwards resources in the industry, while ensuring the organization meets their uptime, availability, and compliance objectives.
"Building or expanding facilities that house enterprise applications and business data can be a major roadblock to any company's success," said Richard Dolewski, Chief Technology Officer for WTS. "With WTS' Colocation services, we are partnering with our customer's IT departments to ensure a well managed operational facility allowing them to focus on their core competencies. Our solution provides assurances that our customer's computer operations are being supported by experts who understand their systems and the critical business needs they serve. With our extensive experience hosting and performing system recoveries for other companies, WTS will provide the highest level of service for any JD Edwards customer who requires a colocation server hosting solution."
This service from WTS can eliminate the costs of building internal computer room facilities and will provide solutions for staffing concerns and risks associated with regional disasters. WTS' Colocation services include:

Tier 3+ facilities rated to a Seismic Zone 3 specification
State-of-the-art electrical power, cooling, and power backup capabilities
Multiple long haul and regional network carriers for optimal performance and data access
On-site staff who provide expert facilities monitoring and control
WTS' Colocation service is architected to meet the business continuity and compliance requirements of all our customers. With this service, WTS will manage the data center, environmental systems, and power requirements of all customers' equipment while their IT department focuses on application management and other corporate responsibilities. This ensures the facilities management process is available 24x7 while meeting our customer's up-time requirements. Additional information on Colocation services from WTS is available at WTS' Colocation page and the WTS Colocation Video.
WTS customers experience greater benefit and value from their JD Edwards software by leveraging WTS' expertly managed IT infrastructure and years of experience in applications management--allowing them to focus on the company's core business. WTS' leadership position can be attributed to its focus on customer satisfaction and its commitment to delivering exceptional services to companies running Oracle's JD Edwards applications.
WTS is a member of the Oracle PartnerNetwork.
About the Oracle PartnerNetwork:
Oracle PartnerNetwork is a global business network of more than 19,000 companies who deliver innovative software solutions based on Oracle software. Through access to Oracle's premier products, education, technical services, marketing and sales support, the Oracle PartnerNetwork program provides partners with the resources they need to be successful in today's global economy. Oracle partners are able to offer their customers leading-edge solutions backed by Oracle's position as the world's largest enterprise software company. Partners who are able to demonstrate superior product knowledge, technical expertise and a commitment to doing business with Oracle qualify for the Oracle Certified Partner levels. http://oraclepartnernetwork.oracle.com.
About WTS:
WTS, Inc., the leader in application hosting for Oracle's JD Edwards enterprise software, provides a wide range of services for JD Edwards EnterpriseOne and JD Edwards World customers including Hosting, Disaster Recovery and Business Continuity, Colocation, Managed Services and complementary product support. Our customers benefit from an industry-leading and proven solution that increases efficiency, enables business and technology change, and reduces IT risk. Oracle holds a significant equity interest in WTS. Founded in 1997, WTS is a privately held corporation with headquarters in Seattle, Washington, a regional office on the Oracle campus in Denver, Colorado, and data centers in Tukwila, Washington and Denver, Colorado. Additional information about WTS is available at http://www.wts.com.
CONTACT:
Ward Quarles
Director, Marketing & Communications
WTS, Inc.
1100 Olive Way, Suite 1100
Seattle, WA 98101
wquarles (at) wts (dot) com
303.996.3410
© 2009 WTS, Inc. All rights reserved. WTS and the WTS logo are trademarks of WTS, Inc. JD Edwards and Oracle are registered trademarks of Oracle Corporation and/or its affiliates.
###