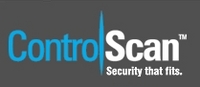 Washington's Best 100 Companies to Work For
Tacoma, WA and Atlanta, GA (PRWEB) March 1, 2009
Merchant Card Services, a division of Columbia Bank (merchantcardsvcs.com), a leading provider of card deposit processing, has joined forces with ControlScan (controlscan.com), a leading provider of PCI compliance and security solutions exclusively focused on small- to medium-sized merchants, to help its merchants meet mandatory requirements set forth by the PCI Security Standards Council (PCI SSC).
"To demonstrate our commitment to cardholder data security, Merchant Card Services has partnered with ControlScan to help our merchants validate compliance with the PCI Data Security Standard (PCI DSS)," said Diane Wasalino, senior vice president, Merchant Card Services. "ControlScan's easy-to-use solution and personal level of service fits perfectly with the needs of our merchants and provides us with the critical insights we need to regularly evaluate the levels of compliance of our merchant portfolio."
Merchant Card Services customers now have access to ControlScan's leading PCI compliance solution, PCI 123, which includes the PCI Self-Assessment Questionnaire and on-demand security scanning, backed by expert technical support with a personal touch. ControlScan works with merchants every step of the way so that it's easy for them to get the help they need to protect their business.
"We are excited to be working with Merchant Card Services in this partnership," said Joan Herbig, chief executive officer, ControlScan. "Our collective goal is to help the Merchant Card Services merchant community become secure, thereby ensuring that they meet all private and public regulatory requirements by protecting all cardholder data."
About Merchant Card Services - Columbia Bank
Headquartered in Tacoma, Washington, Columbia Banking System, Inc. is the holding company of Columbia Bank, a Washington state-chartered full-service commercial bank which was selected by Washington CEO magazine as one of 2008's "Washington's Best 100 Companies to Work For". With the 2007 acquisitions of Mountain Bank Holding Company and Town Center Bancorp and the 2008 internal merger of its subsidiary, Bank of Astoria, into Columbia Bank, Columbia Banking System has 53 banking offices in Pierce, King, Cowlitz, Kitsap, Thurston and Whatcom counties in Washington State, and Clackamas, Clatsop, Tillamook and Multnomah counties in Oregon. Included in Columbia Bank are former branches of Mt. Rainier National Bank, doing business as Mt. Rainier Bank, with 5 branches in King and Pierce counties. Columbia Bank does business under the Bank of Astoria name at the Bank of Astoria's former branches located in Astoria, Warrenton, Seaside and Cannon Beach in Clatsop County and in Manzanita and Tillamook in Tillamook County. More information about Columbia can be found on its website at http://www.columbiabank.com.
About the PCI Compliance Solutions Provider ControlScan:
Headquartered in Atlanta, Georgia, ControlScan is the leading provider of Payment Card Industry (PCI) compliance and security solutions designed exclusively for small- to medium-sized e-commerce and retail merchants, which make up 98% of all merchants. ControlScan provides easy-to-use Web-based security solutions and a personal level of service that make it easy and cost-effective for these businesses to analyze, remediate and validate compliance. The company's core offerings are complemented by a number of value-added products that help merchants maintain a high security posture and market their achievements to shoppers, most notably Breach Protection insurance and Verified Secure security seals. ControlScan is the solution of choice for small merchants and acquirers because it offers security solutions that are built specifically with the small merchant in mind, a personal level of service and the best results. Acquirers and other merchant service providers rely on ControlScan to manage PCI compliance programs for their entire merchant portfolios to ensure maximum compliance rates. For more information about ControlScan call 1-800-825-3301 or visit http://www.controlscan.com.
###