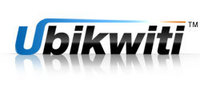 The only thing Xero hasn't got right is the platform. They wrote this from scratch on the .Net framework, and it shows in the many small but annoying bugs.
San Francisco, CA (PRWEB) March 2, 2009
Ubikwiti offers free, "no strings" software-as-a-service (SaaS) for SMBs - hosted on US-based Amazon.com servers - as an alternative to single-user, single company users of Xero accounting system.
Click here to find out more.
Ubikwiti's announcement will save single-user Xero customers NZ$499 (US$255) per annum for the first year, and NZ$588 (US$300) per annum subsequently. Xero offers new signups a 30 days free trial period and a one-time discount of NZ$89 (US$45), but ONLY if customers pre-pay for twelve months.
According to Ubikwiti CEO Tim Loving, "Ubikwiti's Online Software for single-user SMBs - now offered as a free "no strings" alternative to single-user Xero customers - is simple, intuitive and easy to use. Neither accounting knowledge nor technical programming skills are required to setup and customize the software."
"Ubikwiti Online Software for SMBs™, although free, does not skimp on features and functionalities. It has all the functionality needed to enable SMBs providing products and services to manage customers and customer-related activities, as well as vendors and vendor-related activities. Full financial reports are available, including Profit & Loss Report and Balance Sheet. A base time zone can be set to ensure consistency of reports and operations across multiple time zones."
"Ubikwiti Online Software for SMBs screens, business forms and reports are easily and quickly customizable by SMB end-users by means of Ubikwiti's business-user-friendly DIY-GUI™ toolkit. Application navigation settings are also customizable by end-users using Ubikwiti's DIY-Configuration™ toolkit. The DIY-Configuration toolkit makes it easy to simplify the already simple, clean, easy-to-use Ubikwiti Online Software for SMBs by removing unnecessary components (replaceable at any time)."
"End-users can easily upgrade or add vertical market and other optional components and packages at any time from Ubikwiti's Online U-KwikShop™."
In an otherwise complimentary post on Xero, Bevan Rudge wrote "The only thing Xero hasn't got right is the platform. They wrote this from scratch on the .Net framework, and it shows in the many small but annoying bugs."
"In contrast to vendor-proprietary platforms like the Microsoft .Net platform used by Xero," said Tim Loving, "Ubikwiti's architecture is based on Open, SOA-compliant, definition-based components. That means users don't get locked-in to proprietary platforms."
"In Ubikwiti, virtually everything can be customised on-the-fly by end-users to suit customer-specific business needs using our DIY-configuration and DIY-GUI toolkits. That includes country-specific and industry-specific business, accounting and sales tax needs (including New Zealand GST, Australian GST, UK VAT, as well as the multiplicity of sales taxes levied by US states and cities)."
He added, "While individual UK, NZ and Australian SMB customers can do that themselves as of now using our DIY toolkits, we can, subject to sufficient market interest, greatly simplify and shorten the customisation process by providing a free country-specific base template for SMBs, and even, free industry-specific base templates, including modifiable charts of accounts. The Open, SOA-compliant, definition-based architecture of our SaaS platform enables us to produce country-specific and industry-specific base templates within days.
In responding to queries relating to concerns of PaaS/SaaS customers raised by the recent demise of Coghead and the consequential problems for Coghead customers, Loving referred to a recent Ubikwiti blog post on the need for PaaS/SaaS customers to ask a few "caveat emptor" questions, such as:

Is the "real" hoster of my application and data robust, secure, trustworthy, and likely to be around for the long haul (e.g. a company like Amazon.com)? Ubikwiti response: Yes - we use Amazon.com EC2.
Is there an escrow provision in my agreement that allows me to continue running the application code myself if my PaaS/SaaS supplier succumbs, or, as in the case of Coghead, is swallowed by a whale sans existing customers? Ubikwiti response: Yes.
Does the escrow provision permit me to transfer my application and data to a secure hosted environment such as Amazon EC2? Ubikwiti response: Yes.
Does my PaaS/SaaS application toolset enable me (and/or my ISV) to continue to enhance and maintain the application on a DIY basis? Ubikwiti response: Yes.
Do my SaaS provider's platform architecture and contract termination processes optimize portability of my application and data to another SaaS provider? Ubikwiti response: Yes.
In terms of web browsers, Ubikwiti supports any major browser that supports JavaScript (e.g. Firefox).
In terms of operating systems, Ubikwiti Online Software for SMBs supports Microsoft Windows (XP and above), as well as Linux and Mac OS.
About Ubikwiti Ltd:
Ubikwiti is a leading designer and developer of online DIY component-based business application software. Amazon.com data centers in the United States host all Ubikwiti software and customer data.
Ubikwiti enables SMB businesspeople to quickly and easily define, configure, launch, modify and enhance business applications to meet their own business needs at the lowest possible cost. Businesspeople first select a business template and then add additional business components from U-KwikShop to tailor the template to their needs, using simple "point and click" methods.
Xero is a trademark of Xero Limited. Intuit, the Intuit logo, and QuickBooks, among others, are registered trademarks and/or registered service marks of Intuit Inc. in the United States and other countries. Windows, Windows 2000, .Net, IE, Vista and XP are trademarks of Microsoft Corporation. Firefox, Linux and any other trademarks used herein are trademarks of their respective owners.
Ubikwiti applications interface easily to free office productivity tools, social networking sites, web hosting services (such as online stores) and online payroll services.
For additional information, please visit http://www.ubikwiti.com.
###