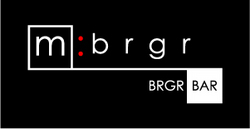 The senior restaurant management team was looking for ways to improve restaurant kitchen throughput, service and cooking capabilities along with design strategies to reduce back of house labor and complexity while improving margins
Laguna Niguel, CA (Vocus) March 3, 2009
Synergy Restaurant Consultants was retained by the hot and trendy m:brgr based out of Montreal, Canada.
"The senior restaurant management team was looking for ways to improve restaurant kitchen throughput, service and cooking capabilities along with design strategies to reduce back of house labor and complexity while improving margins," says Dean Small, Managing Partner of Synergy Restaurant Consultants.
"Synergy was chosen as the best resource for m:brgr because Synergy Restaurant Consultants are professional chefs and have extensive experience in restaurant kitchens all over the world. We needed sound restaurant management advice to determine what cooking platforms would be required to meet our high volume service demands. Other needs included an assessment of our restaurant management team and recommendations to improve our hospitality solutions. While restaurant profits have been solid we knew that with professional restaurant management consulting on our margins could be improved upon," says Steve Belitzky, COO.
Opened in 2008 by the same owners of the renowned Moishes Steakhouse, m:brgr donates a percentage of its proceeds to the Montreal Children's Hospital. At m:Brgr you can build your own gourmet burger, AAA Beef, Organic beef, Kobe beef, Chicken breast, Tuna and Veggie. Add your own special toppings from the traditional to the palate-tempting (torta mascarpone, apple-wood smoked bacon and grilled pineapple...), even truffle shavings (black/white) are offered - in season.
m:brgr features a wide range of gourmet hamburgers with meat selections ranging from lean, grass fed and Kobe beef. Other unique concept features include the guest's ability to customize their burger with gourmet sauces, exotic cheeses and toppings. m:brgr is also know for their incredible fries which are hand cut daily. At m:brgr the sides are meant to compliment the most skeptical burger critic with our trio of sweet potato fries, regular fries, french fried onions, world famous "Moishes" pickles and coleslaw, poutine and grilled vegetables. The wine list, comprised primarily of exclusive imports, pairs perfectly with the menu. m:brgr has a spacious dining area with booths, tables and chairs and can accommodate large groups or just a seat at the bar for a single individual.
m:brgr is located at 2025 Drummond St. Open Monday to Wednesday from 11:30 a.m. to 11 p.m., and Thursday to Saturday from 11:30 a.m. to midnight. Hamburgers start at $8.75. Call 514-906-2747 or visit the website http://www.mbrgr.com for more information.
About Synergy Restaurant Consultants:
With 20 years experience, Synergy the team of restaurant management professionals covers the full spectrum of concepts, financials, operations and culinary expertise to hospitality solutions, create décor and ambiance, manage costs, increase service, drive sales and grow guest counts. Over 200 nationally recognized restaurant organizations have called on the company for their expertise. The company operates restaurant consulting services from offices in four states, California, Texas, Florida & Pennsylvania. For more tips on how to keep your business strong, check their website for newsletters, blogs, appearances and more. A full list of services is available at synergyconsultants.com.
# # #