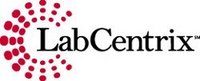 LIMS software packages do a great job of automating sample management once a sample is in the lab, BioRails automates the process of managing requests as they are submitted to a lab and the resource decisions that occur from there
Hudson, Mass. (PRWEB) March 3, 2009
LabCentrixSM LLC, a premier provider of Laboratory Information Management Systems (LIMS) consulting services and lab technology solutions, has entered into a reseller agreement with The Edge Software Consultancy Ltd to distribute BioRails™ in North America and Brazil. The BioRails software is a productivity tool that enables laboratories to manage service requests and resources more efficiently.
LabCentrix specializes in helping laboratories of all sizes gain operational efficiencies through the effective use of technology. With the BioRails software, LabCentrix will address the challenge labs face in managing service requests, prioritizing workloads and assessing the best use of available resources. BioRails provides additional workflow and scheduling capabilities that will operate in tandem with LIMS software solutions.
"LIMS software packages do a great job of automating sample management once a sample is in the lab, BioRails automates the process of managing requests as they are submitted to a lab and the resource decisions that occur from there," said Mike Lujan, CEO and founder of LabCentrix. "We're very impressed with the sophistication of the BioRails software and believe it solves a widespread need, particularly in large multi-lab operations with high service requests volumes."
"We are very excited about our new partnership with LabCentrix and the strong market opportunity they recognize for BioRails," said Andrew Lemon, managing director of The Edge Software Consultancy. "BioRails is a natural extension of LabCentrix' services and offers a valuable new technology solution for both its current and new customers."
LabCentrix' principals have more than 25 years combined experience in implementing leading LIMS systems such as the Thermo Scientific Nautilus LIMS software.
About LabCentrix
LabCentrixSM LLC is a premier provider of Laboratory Information Management Systems (LIMS) consulting services and technology solutions for a range of industries, including pharmaceutical, biotech, healthcare, process, forensics, environmental, petroleum and others. LabCentrix customers, who cover the spectrum from multinational giants to small- and mid-sized organizations, receive measurable value from the company's unique approach to maximizing a lab's informatics investments. Building on a profound knowledge of technology, laboratory processes and preferred business practices, LabCentrix collaborates closely with each customer's teams to efficiently deliver individualized solutions that specifically address their needs. LabCentrix also offers technology solutions that extend the value of LIMS software packages including its SmartManager™ for Nautilus and Affinity for Affymetrix. For more information about LabCentrix and its consulting services, value-add technology solutions and personalized support offerings, visit http://www.labcentrix.com or contact us at +1 888 708-8781.
About The Edge Software Consultancy
The Edge Software Consultancy is a multidisciplinary consulting organization offering solutions across all aspects of drug discovery information management. Its consultants are seasoned professionals offering the benefit of extensive real-world experience in drug discovery. The Edge offers a range of services including business process analysis, project management, requirements preparation, technical specification, implementation and testing. The consultancy is also known for its independent integration services and guidance on software selection and interoperability. Its unique approach identifies bottlenecks, concentrating on the goals of your scientists; targeting recovery of a day a week of your scientists' time and to reduce the frustration that accompanies so many software users experience. For more information visit http://www.edgesoftwareconsultancy.com.
###