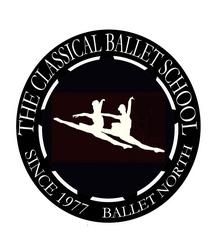 The Three Faces of Dance
Kansas City, Mo. (PRWEB) March 2, 2009
Ballet North recently submitted an online profile for review to the Greater Kansas City Community Foundation and has now obtained its 2008-2009 Reviewed Status.
The Ballet North online profile can be viewed at http://www.gkccf.org by clicking the Nonprofit Search button. The Reviewed icon that displays on Ballet North's profile signals to potential donors that the financials, programmatic and management information, is up to date and has been reviewed by staff at the Greater Kansas City Community Foundation.
In this challenging economy, donors are now, more than ever, being more deliberate with their giving and are relying on high-quality information about nonprofit organizations, especially the results these organizations are achieving for our community. Having a Reviewed Profile improves transparency and keeps organizations accountable.
Those viewing the online profile can also donate to Ballet North using a credit card without having to leave the page, functionality made possible by Network for Good, the charitable giving Web site founded by AOL, Yahoo! and Cisco Systems in 2001. (Ballet North's profile appears under it's full name which is Youth Movement Inc dba Ballet North.)
In Fall 2008, the Community Foundation unveiled its new nonprofit search site, http://gkccf.guidestar.org/. The site contains more than 600 local nonprofit profiles, and of those, approximately 500 have submitted their information to be reviewed by the Community Foundation and are distinguished with a Reviewed by Your Community Foundation icon. The site is powered by GuideStar, which has been connecting people and organizations with information on the programs and finances of more than 1.7 million IRS-recognized nonprofits since 1994.
"We are so thankful to have nonprofit organizations that care about and want to provide high-quality information--unavailable anywhere else--about nonprofit effectiveness and achieving results in a community through charitable giving," said Roxie Jerde, Senior Vice President of the Community Foundation. "The Community Foundation began reviewing profiles in 2003 to respond to overwhelming requests from donors for better information about programs and the capacity of nonprofits to deliver the programs," she added.
As part of this news release, Ballet North's Artistic Director Laura Reinschmidt wanted to mention the upcoming event La Fille mal gardee or "The Wayward Daughter" in order to celebrate not only Ballet North's reviewed status, but the Kansas City premiere of this historic ballet first performed July 1st, 1789:
Ballet North presents La Fille mal gardee - or - "The Wayward Daughter", Friday June 19th 2009 at the Music Hall, 7:30 pm.  Tickets are $20 for adults, $15 for children, students and seniors 65+.  816-513-5000 for tickets, reserve seating.
"The Wayward Daughter" tells the story of Lise, Alain and Colas who are 3 honest and sincere young people brought into a hilarious mishmash of misinterpreted events by way of their parents who are just trying to make as good a match for their son or daughter as possible.  Actually, no one is quite sure about Alain... This ballet is suitable for everyone from children to adults and is a great tie-in to Summer Dance Camps that start right after "The Wayward Daughter". Visit http://www.balletnorth.com to learn more about Ballet North's performances and Summer Dance Camps which begin July 6 at the Ballet North studios in Gladstone Missouri.
Ballet North is a 501(c)3 non-profit organization whose mission is three-fold: provide urban core arts education and mentoring through "The Three Faces of Dance", produce movement education and student oriented events through School Tour, and perform rarely seen full-length classical ballets in theater for the general public.
The Greater Kansas City Community Foundation has fulfilled charitable dreams through the power of giving for 30 years, improving the quality of life in our region. The Community Foundation, including its affiliates within the Greater Kansas City area, ranks among the top ten largest community foundations in America and is recognized as a national leader in making sure every philanthropic investment returns the greatest emotional, civic and financial benefit possible. In 2008, the Greater Kansas City Community Foundation and its donors granted more than $145 million, and new donors established more than 158 charitable funds. For more information visit http://www.gkccf.org.
Contact:
Matthew Reinschmidt
Executive Director,
Ballet North
# # #