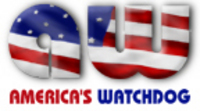 How does Chris Dodd Chair the Senate Finance Committee, when he is in the back pocket of the Mortgage Bankers trade groups? We also expect indictments on the auction rate securities fraud. Change? Its time for some change.
Washington, DC (PRWEB) March 2, 2009
Americas Watchdog's Wall Street Fraud Watchdog has been trying to assist all victims of the auction rate securities disaster for over a year. While their have been some refunds to retail clients, the Wall Street Fraud Watchdog says, "there are still tens of thousands of retail & institutional auction rate securities victims out there, & you need to get off the fence & fight to get your money back through arbitration. FINRA has opened the door for consequential damages, we can, and will help you. We consider the auction rate securities con job to be the worst single case of fraud in US history, and we want to assist every victim." Auction rate securities victims can call the Wall Street Fraud Watchdog anytime at 866-714-6466 or visit the web site at Http://WallStreetFraudWatchdog.Com
With respect to President Obama's stimulus package, the Wall Street Fraud Watchdog calls it a, "joke", and has some much wiser suggestions, as follow:

The US government cannot stimulate the US economy with a blank check to the Teachers Unions nationwide, road projects, or more local, state of federal, employees. If President Obama is serious about an economic rebound, he needs to lower income taxes & capital gains taxes for all Americans. A tax decrease will put badly need money back into the economy in a natural way, as opposed to a mindless spending bill that is nothing short of a pay back for President Obama's biggest PAC contributors.
Congress should give all Americans, who have seen their 401-K accounts decimated in the last two years, a three year window to write these losses off of their federal taxes, with no penalty; so they get their with-held federal taxes back, to reinvest or to spend as they please. This would reinvigorate the US economy & provide capital for small business creation.
The US government needs to create a toxic asset bank to buy failed residential real estate assets & then take this inventory off the market by renting the homes, condominiums, or town homes, for at least three years, & then gradually start to sell these assets as the US residential real estate markets start to rebound. The Obama Housing rescue plan is overly cumbersome, it really does reward bad behavior, and it will cost tax payers about four times as much, as would a much more measured and calculated approach. Why sell assets at $.020 cents on the dollar, when in four or five years they will be worth $$0.80, or $0.90 cents on the dollar---& they paid for themselves during the holding period?
Rather than insisting on solar and wind technologies, that are not yet market competitive, why not spend money on nuclear power plants and hydro electric? Americas Watchdog supports nuclear & hydro, and will work with these industries to promote a national campaign, that is much more viable than technologies, that may be decades away from making economic sense.
Ask Mark Haines, Larry Cudlow or Rick Santelli of CNBC what they think about these ideas? Americas Watchdog trusts their instincts above the instincts of Nancy Pelosi.
President Obama & the Federal Reserve say the economy will bounce back in late 2009, or early 2010. Under President Obama's plan Americas Watchdog suggests this is a pipe dream. "Reckless federal spending, or a blank check to hire more government workers will further cripple the US economy, as opposed to fixing it. If you want a robust US economy you cut federal, state & local taxes, & you create an atmosphere where small & medium sized businesses can flourish.
Economic realities for 2009 & 2010:
Americas Watchdog accurately predicted the current US real estate disaster in 2005 and saw the current bank failures two years ago.
Facts about the US economy for 2009 & 2010 under President Obama's/Nancy Pelosi's Plan:

2009 will see the average US home price fall another 10% minimum with California losing at least 15% in value.
The US unemployment rate will increase to 10%+ by the end of 2009. States like California (Taxifornia) could see their statewide unemployment rate increase to 12%+.
There will be little to no retail activity in 2009 & a Nancy Pelosi $600 check will not help. 2009 & 2010 will bring more retail failures & consolidations.
Taxing the "rich" in 2010/2011 will take the capital you need to improve the economy off the table.
Translation things are about to get much worse.
A modest proposal from Americas Watchdog to President Obama. "You talk about regulatory reform, yet 50 million US homeowners currently pay a higher monthly mortgage payment because a bank, or a mortgage banker was not required to disclose something called a yield spread premium, on their mortgage or refinance. A yield spread premium is an undisclosed sleazy kick back, a bank or mortgage banker gets for increasing a homeowners interest rate/monthly mortgage payment. Mortgage brokers must disclose these kick backs, but banks have no such requirement?" Americas Watchdog encourages the Obama Administration to introduce legislation to the US Congress, that will allow all future mortgages to be 100% transparent. The group is also insisting that bankers & homebuilders who engaged in shareholder fraud, deceptive trade practices, or just plain & simple fraud should be prosecuted to the full extent of the law. "How does Chris Dodd Chair the Senate Finance Committee, when he is in the back pocket of the Mortgage Bankers trade groups? We also expect indictments on the auction rate securities fraud. Change? Its time for some change."
Americas Watchdog's Wall Street Fraud Watchdog is all about investor & taxpayer protection & corporate responsibility. Http://WallStreetFraudWatchdog.Com
###