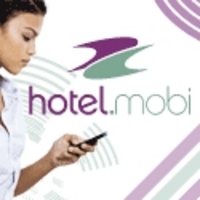 improved 3G network coverage, wider handset availability and new flat-rate pricing models have enabled rapid adoption of mobile Internet services in Europe. The number of people in Western Europe accessing Internet services using their mobile phone is predicted to triple to reach 125 million by 2013
(PRWEB) March 4, 2009
Xavier Buck, founder of the project explains, "http://www.hotel.mobi is a real revolution, especially in an age that is becoming more and more mobile. Hotel.mobi offers an extensive database of more than 50 000 hotels worldwide, which enables users to always locate the best hotel opportunity and contact it in one click only. hotel.mobi also works on all Internet-enabled mobile phones including the iPhone".
A number of recent studies have shown that "improved 3G network coverage, wider handset availability and new flat-rate pricing models have enabled rapid adoption of mobile Internet services in Europe. The number of people in Western Europe accessing Internet services using their mobile phone is predicted to triple to reach 125 million by 2013". (See article: http://www.computerworld.com/action/article.do?command=viewArticleBasic&articleId=9069238).
Another study has highlighted the strong desire of consumers for practical mobile content on phones, such as phone-optimized banking and travel planning. A survey was carried out and nearly 90 percent of consumer respondents stated that they would be more likely to book their airline and Hotels with mobile check-in facilities.
Xavier Buck explains, "Mobile devices have grown in popularity and they are greatly impacting consumer's lifestyle. This reveals new levels of connectivity and personal mobility. Hotel.mobi is responding to these new trends with an already well extended worldwide database of hotels. This is an opportunity that cannot be missed and we are inviting all hotels willing to be part of this new trend to fill in an application and have their complete details posted straight away on the site".
To be part of the Hotel.mobi experience is easy and fast, just check if your Hotel is already listed or go to hotel.mobi to create a new Hotel entry. Your details will then be directly updated and visible to all.
About Hotel.mobi:
Hotel.mobi is a portal run by Quinv SA. Quinv SA is a Luxembourg based company that invests in domain names and high value web portals. Quinv SA is developing a range of portals for the mobile industry and intends to be a key player in providing content to mobile Internet.
###