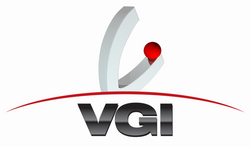 The DISMISS® instruments, used specifically for the implantation of the VerteLoc™ implants, are smaller in diameter than a pencil
Winston Salem, NC (PRWEB) March 3, 2009
Winston-Salem, NC (PRWEB) March 3, 2009 -- VG Innovations, Inc. (VGI), announces the launch of a new surgical instrumentation system, named DISMISS®.
"DISMISS® stands for Directional Instrument System for Minimally Invasive Spine Surgery," stated VGI's President and CEO, Dan Grayson. "We have received very positive feedback from our surgeon users, regarding the biomechanical advantages of the VerteLoc™ Minimally Invasive Spine Stabilization system, so the next logical step was to further refine the system's current instrumentation. We have now taken minimally invasive spinal facet fusion to a whole new level with the DISMISS® instruments."
"The DISMISS® instruments, used specifically for the implantation of the VerteLoc™ implants, are smaller in diameter than a pencil," noted Executive Vice President and Chief Technical Officer Dr. Tov Vestgaarden. "In addition, we have not only reduced the size, but also the number of instruments required for surgical implantation. This is just the beginning of a whole new era in surgical instrumentation from VGI."
"New sets of the DISMISS® instruments will be distributed during the second and third quarters of 2009 to select VGI distributors throughout the United States," Grayson added. "These new instruments will allow our distributors to introduce the VerteLoc™ system to a more diverse surgeon base."
The VerteLoc™ Minimally Invasive Spine Stabilization System is designed to allow earlier intervention in the continuum of spinal care. The procedure should prolong or prevent more invasive spine procedures in indicated patients, which would provide significant benefits to the quality of life versus traditional methods of spinal fusion.
Company Profile
VG Innovations, Inc, is a privately held company and was formed in late 2007. The company is in the business of developing and commercializing proprietary, implantable devices with a specific focus on minimally invasive surgical products that could provide better surgical solutions over present technology. The products are designed to treat specific spinal disease indications that affect millions of people. More information on the company and its products can be found at: http://www.verteloc.com.
###