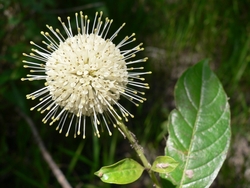 As members of the World Heritage Alliance, we work closely with Everglades National Park to learn about the challenges they face and are keen to develop opportunities for the hotel to help through voluntourism programs
Miami, FL (PRWEB) March 4, 2009
As part of its membership in the World Heritage Alliance for Sustainable Tourism, Mandarin Oriental, Miami is launching a "voluntourism" program at Everglades National Park in which guests can make a difference to the environment and help preserve this UNESCO World Heritage site. The "Miami Everglades" package includes an inspiring day trip to Everglades National Park where guests can participate in tree planting, recycling projects and exotic plant removal programs. Guests can also explore the park's walking trails to experience wildlife up close, or by indulging in the local tradition of "slogging," wading through shallow waters.
"As members of the World Heritage Alliance, we work closely with Everglades National Park to learn about the challenges they face and are keen to develop opportunities for the hotel to help through voluntourism programs," said Jorge Gonzalez, general manager, Mandarin Oriental, Miami. "We are delighted to offer interesting and fulfilling opportunities for our guests to get involved."
Located just an hour from the hotel, Everglades National Park is a unique eco system and home to many rare and endangered species such as the American crocodile. Guests will drive in a Hybrid vehicle to the park and participate in a morning volunteer mission followed by a delectable lunch provided by the hotel. In the afternoon an expert Park Ranger will take guests on a stimulating tour exploring this vast stretch of wetlands and share their knowledge, stories and interesting facts about the park.
The "Miami Everglades" package includes:

Accommodations for two nights
American breakfast daily
Day Trip to Everglades National Park
9:30am - noon: Volunteer mission
Noon - 1pm: lunch (boxed lunch provided by Mandarin Oriental, Miami)
1pm - 3pm: Inspiring tour of the park

Hybrid rental car for a day
Rates for this package based on a two-night stay are from $978 from February 1, 2008 through April 11, 2009. From April 12, 2009 through May 23, 2009 and October 1, 2009 through December 15, 2009, rates are from $798. From May 24, 2009 through September 30, 2009, rates are from $698. This package is subject to availability and exclusive of tax.
For more information or reservations, please contact reservations directly at (305) 913 8383 or visit Mandarin Oriental, Miami's website at http://www.mandarinoriental.com.
About Everglades National Park
Everglades National Park is the largest subtropical wilderness in the United States and boasts rare and endangered species. The park is designated as a World Heritage Site, International Biosphere Reserve and Wetland of International Importance. For more information about the Everglades visit http://www.nps.gov/ever.
About World Heritage Alliance for Sustainable Tourism
The World Heritage Alliance for Sustainable Tourism is a membership-based initiative that works to support World Heritage conservation, sustainable tourism, and local economic development for communities in and around UNESCO World Heritage sites. The UN Foundation and Expedia, Inc. created the World Heritage Alliance for Sustainable Tourism in the Fall of 2005. For more information, including a list of other WHA members and partners, visit: http://www.worldheritagealliance.org.
About Mandarin Oriental, Miami
Contemporary in design and with a prominent waterfront location, the luxurious Mandarin Oriental, Miami features 326 elegant guest rooms and suites - offering dramatic views of the bay and ocean. There are two high-energy restaurants, M-Bar - a dynamic cocktail lounge and martini bar, a stunning Five-Star spa, Oasis Beach Club and extensive meeting and business facilities.
About Mandarin Oriental Hotel Group
Mandarin Oriental Hotel Group is the award-winning owner and operator of some of the world's most prestigious hotels, resorts and residences. Mandarin Oriental now operates, or has under development, 41 hotels representing over 10,000 rooms in 24 countries, with 16 hotels in Asia, 15 in The Americas and 10 in Europe and North Africa. In addition, the Group operates, or has under development, 13 Residences at Mandarin Oriental, connected to the Group's properties.
Photography of Mandarin Oriental is available to download, in high and low resolution, in the Photo Library of our Media section, at http://www.mandarinoriental.com.
For further information, please contact:
Alexandra Wensley, Director of Communications
Mandarin Oriental Miami
(305) 913-8333
awensley(at)mohg.com
###