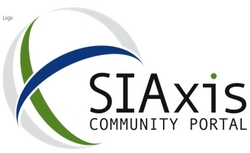 Chicago, IL (PRWEB) March 4, 2009
SIAxis.com today launches a website providing Sterling Commerce B2B/Integration solutions users with a source for code, product information, networking and career needs.
"Sterling Commerce offers the industry's most widely-used and trusted B2B/Integration solutions, proving itself daily in millions of business transactions. A vibrant, collaborative ecosystem is essential to that success. As an additional resource for developers using our solutions, SIAxis.com provides support and resources that not only help make the customer experience better, but also make the developers lives easier," says Chris Johnson, vice president, B2B Collaboration Product Line at Sterling Commerce.
Sterling Commerce Integration Solutions enable seamless and secure integration of key business processes by connecting people, processes, and technology inside and outside an enterprise. A pioneer of B2B and electronic data interchange (EDI) technology, thousands of companies around the world rely on the company's solutions for reliable exchange of information between enterprises and their trading partner communities. Its integration solutions automate information flows across the most complex enterprises, with support for messages and files of all sizes, and more than 200 technology and enterprise application adapters.
SIAxis.com offers a library, best practice guides and programming "cheat sheets," job listings, developer forums along with seven active regional user group communities with dedicated members-only forums and direct access to Sterling Commerce product information. SIAxis.com also is actively seeding additional user groups nationwide.
The SIAxis.com Community Portal features:

User forums for hot topics and Sterling Commerce products
User group forums in Chicago; Minneapolis; North Florida; San Francisco, Southern California, Atlanta and TOLA (Texas, Oklahoma, Louisiana & Arkansas). The Mid-Atlantic region to follow.
A special forum for Customer Advisory Council (CAC) members is also available
Job board
Commonly-used code libraries
Developer best practices
Product and code FAQs
Reference guide "Cheat Sheets"
Community Newsletter
Member profiles
Registration (optional/no cost)
Sterling Commerce today announced Sterling Customer Center, a new online resource for its customers, which includes links to SIAxis user group resources. See the related release, Sterling Commerce Launches Online Customer Community; Announces 2009 Customer Connection at Sterling Commerce 2009 Customer Connection.
SIAxis.com is maintained by Jason Miller, Owner of SI-Architects LLC, with the exemplary assistance of Mirjana Vojvodic and Shannon Bright. Its mission is to become the premier third-party social network and information resource for Sterling Commerce product users. The site is open to anyone who has an interest in Sterling Commerce products. For more information, please visit http://www.SIAxis.com .
###