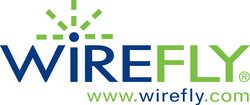 Camera phones have been on the market over a decade but the phrase 'cell phone photo' was always synonymous with small, poor quality photos
Reston, VA (Vocus) March 4, 2009
Wirefly.com, the online leader in one-stop comparison shopping for cell phones and wireless phone plans, today announced its Top 10 list of camera phones on the market today. Not surprisingly, the highly anticipated Samsung Memoir with an unprecedented 8.0 megapixels, the 5.0 MP Motorola Zine and 5.0 MP Samsung Behold top the list, showcasing the evolution of the cell phone from a voice-centric handset to a multi-function consumer electronic device.
"Camera phones have been on the market over a decade but the phrase 'cell phone photo' was always synonymous with small, poor quality photos," said Brian Westrick, President of Wirefly.com's Consumer Wireless Division. "The photos were suitable for forwarding to a friend, but for quality photos, you still pulled out your camera. With these new cell phones, that's not a problem anymore."
With over 1.9 billion camera phones being used globally, wireless customers now use more camera phones than cell phones without cameras, and with prices for high-quality camera phones coming down, the trend is sure to continue. The devices in the Wirefly.com Top 10 list represent some of the best camera cell phones on the market today, with most rivaling the picture quality of stand-alone digital cameras.
Wirefly.com's Top 10 Camera Phones (*listed by Megapixel)
Samsung Memoir T929 (T-Mobile, 8.0 MP camera, QVGA 240x400) - Black
America's first 8 megapixel camera features a 16x digital zoom and xenon flash. The TouchWiz Samsung Memoir features auto-focus, geo-tagging, anti-shake, easy upload to a variety of platforms, and can even record up to one hour of video.
Motorola Zine ZN5 (T-Mobile, 5.0MP camera with Kodak lenses, QVGA 240x320) - Black
Designed by Kodak, the surprisingly slim Motorola Zine ZN5 packs a 5 megapixel camera with xenon flash, auto-focus and more, as well as Kodak's Perfect Touch and other editing abilities.
Samsung Behold T919 (T-Mobile, 5.0MP, QVGA 240x320) - Espresso, Light Rose
Predecessor to the Samsung Memoir, the 5 megapixel Samsung Behold was the first to feature Samsung's TouchWiz user interface, with its easy-to-use features, LED flash and an expandable memory up to 16 GB.
Samsung Omnia (Verizon Wireless, 5.0MP, VGA 480x640) - Black
Featuring Windows Mobile 6.1 Pro, the 5 megapixel Samsung Omnia's 8GB memory (expandable to a whooping 24GB with addition of a 16GB microSD card) is as a productive as it is fun.
Sony Ericsson W760a (AT&T, 3.2MP, QVGA 240x320) - Black, Red, Silver
The 3.2 megapixel Sony Ericsson W760a is a slider-style phone with multiple shot modes and easy uploading of photos to the web on the nation's fastest 3G network.
BlackBerry Storm (Verizon Wireless, 3.2MP, QVGA 240x320) - Black
The touch-screen BlackBerry Storm moves beyond the workplace with a 3.2 megapixel camera, including LED flash, face detection and editing tools.
HTC Fuze (AT&T, 3.2MP, VGA 480x640) - Black
With new 3D TouchFLO, the 3.2 megapixel HTC Fuze is intuitive to use and easy to customize for business and pleasure. Auto-focus and editing tools ensure a great shot everytime.
HTC Touch Pro (Sprint, 3.2MP, CIF 288x352) - Black
With a 3.2 megapixel camera, the slide-out HTC Touch Pro for Sprint has a full QWERTY keyboard and the Windows Mobile 6.1 Pro that business users need while providing the entertainment features everyone wants.
LG Dare (Verizon Wireless, 3.2MP, VGA 480x640) - Black
A reasonably-priced iPhone competitor, the LG Dare has a 3.2 megapixel camera with features including face detection, SmartPic technology and editing tools. Besides camcorder noise reduction, the LG Dare is the first American phone to be able to record high-speed video and play it back in slow-motion.
Samsung Eternity A867 (AT&T, 3.2MP, QCIF 144x176) - Black
Featuring a popular touch-screen with vibration response, the Samsung Eternity has a 3.2 megapixel for not only on-the-go photos and video, but also AT&T's exclusive Video Share - the cutting edge of video calling.
The devices in the Top 10 were ranked according to megapixel, however, consumers should not rely solely on MP grade when shopping for a quality camera phone. Higher resolution does not necessarily translate to a higher quality image. In addition to the megapixel count, features such as auto-focus, optical zoom, built-in flash, plus, lens quality & size are all factors that need to be considered.
For more information on all of the products listed, included device descriptions, visit wirefly.com.
About Wirefly.com
Wirefly.com is the online leader in one-stop comparison shopping for cell phones, wireless service plans and wireless accessories. Owned and operated by Simplexity, Wirefly.com is an authorized dealer for every major cellular carrier in the U.S. Wirefly.com also offers discounts and services not available in retail wireless stores, including real-time online order status and tracking, and the guaranteed lowest price - online or anywhere else -- on cell phone devices from Motorola, Nokia, Samsung, LG, BlackBerry and many other cell phone handset manufacturers. Wirefly.com has been named Best of the Web by Forbes magazine as the "best all-around number portability portal" and "Best in Overall Customer Experience" by Keynote Performance Systems. For more information on Wirefly.com, its wireless products and its services, visit wirefly.com.
Contact
Megan Murray
703.657.4102
###