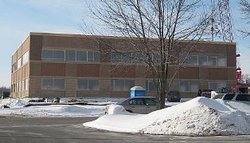 Madison, Wisconsin (PRWEB) March 5, 2009
Globe University has officially received approval from the Accrediting Council for Independent Colleges and Schools (ACICS) to operate a new campus in Middleton, WI, less than nine miles west of the Wisconsin State Capitol in Madison. The school is now advertising, recruiting employees, and enrolling students at the campus.
Classes for the Middleton campus are scheduled to begin Monday, July 6, 2009. The following programs will be offered:
Graduate:
Masters in Business Administration
Bachelor's Degree:
Accounting
Business Administration
Business Management
Health Care Management
Information Technology
Media Business
Paralegal
Associate Degree:
Accounting and Tax Specialist
Business Administration
Criminal Justice
Information Technology
Interactive Media and Graphic Design
Management Accounting
Massage Therapy
Medical Administrative Assistant
Medical Assistant
Music Business
Paralegal
Sales and Marketing Management
Veterinary Technology
Diploma:
Accounting
Business Administrative Assistant
Interactive Media and Graphic Design
Legal Administrative Assistant
Massage Therapy
Medical Administrative Assistant
Medical Assistant
Students of the Middleton campus will also have the option of taking certain classes through Globe University Online, a fully Internet-based division serving students from the Upper Midwest and beyond. Globe University also has residential campuses in Minneapolis, MN; Eau Claire, WI; Sioux Falls, SD; and Woodbury, MN.
According to Globe University officials, The Middleton campus is designed to accommodate 900-1000 enrolled students. The school's other Wisconsin location, in Eau Claire, enrolled more than 300 students in its inaugural semester and has proven a rousing success.
The campus' building, under construction since October 2008, is scheduled to be completely finished May 31, 2009. Staff will be housed in a nearby temporary location until the building is finished.
The 31,000 square foot building will comprise two floors of class rooms, labs, offices and other facilities. The general contractor for the project, Winkelman Building Corporation, is a LEED (Leadership in Energy and Environmental Design) certified builder known for environmentally friendly construction. The Middleton campus will feature such energy-saving measures as windows that make maximum use of natural lighting and construction materials gathered from local sources, reducing shipping.
The campus is located near the Beltline and Greenway Boulevard, east of the Marriott hotel. Its address and phone number are as follows:
Globe University - Middleton
1345 Deming Way
Middleton, Wisconsin 53562
Phone: 608-830-6900
Globe University has provided career training for more than 130 years. The institution works closely with Minnesota School of Business and other members of Globe Education Network.
###