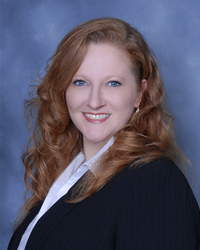 How Smart Measurement Can Help You Survive the Media Revolution
Livingston, NJ (PRWEB) March 5, 2009
"How Smart Measurement Can Help You Survive the Media Revolution," is the theme of a free webinar that will be led by BurrellesLuce Vice President Johna Burke on Monday afternoon, March 9.
The webinar, which is sponsored by the Public Relations Society of America, will be held from 3:00 p.m. to 4:00 p.m. EDT.
In describing the timeliness of the webinar theme, PRSA notes that the dramatic changes confronting the media industry markedly affect the practice of public relations. The March 9th webinar, PRSA explains, will survey "the largely uncharted terrain of today's media landscape, the challenges it presents to PR professionals, and the ways in which a carefully conceived measurement program can help practitioners demonstrate their effectiveness in the new environment."
Burke will explore the following areas:

How to chart the changes in the media industry
Identifying the impact of those changes on journalists and PR professionals
How practitioners can benchmark their efforts
Best practices in quantitative and qualitative metrics
A sample scorecard that can guide practitioners
Before joining BurrellesLuce in 2000, Burke was director of public relations and investor relations for U-Haul International. A popular speaker on the subjects of media measurement and monitoring, Burke is a member of PRSA, and serves as Southern Region chair of the International Association of Business Communicators.
To register for the free webinar on "How Smart Measurement Can Help You Survive the Media Revolution," click here.
About BurrellesLuce
BurrellesLuce helps communications professionals maximize their media relations results through a full range of planning, monitoring and measurement services. Besides delivering content, the company's online platform enables clients to target and connect with journalists and bloggers, monitor the media for coverage, and measure and understand the impact of their outreach efforts. The platform has been further enhanced with the introduction of BurrellesLuce iMonitor, a self-guided media monitoring tool that powers instant searches covering the most local, national and international news from free and subscription sources, including social media.
###