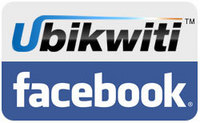 Given the current global economic downturn, Ubikwiti believes its new Personal Expenses application will assist individuals and families to budget and tightly manage their income and expenses.
San Francisco, CA (PRWEB) March 9, 2009
Ubikwiti offers Facebook users a free, 'no strings' software-as-a-service (SaaS) Personal Expenses application - hosted on US-based Amazon.com servers.
Click here to find out more.
Ubikwiti's announcement enables Facebook users to use Facebook to record money-in ('Top up my balance') and money-out ('Record my expenses').
According to Ubikwiti CEO Tim Loving, "Given the current global economic downturn, Ubikwiti believes its new Personal Expenses application will assist individuals and families to budget and tightly manage their income and expenses."
Examples of money-in include cash income received such as 'Weekly Allowance', 'Monthly Allowance', 'Salary', 'ATM Cash Withdrawals', and 'Loan from Parents'.
Examples of money-out include cash expenses such as 'Food and Drink', 'Cell phone account', 'Music purchases', 'Book purchases', 'Clothes purchases', 'Shoe purchases', 'Cosmetics' and 'Gym fees'. Expense categories can be renamed and new categories can be added at any time.
"Ubikwiti's Personal Expenses for Facebook users is accessed via a Facebook widget interacting with the user's own free Personal Expenses application in Ubikwiti, via a standard SOAP interface. A click of a Facebook button provides full access to the Personal Expenses application on Ubikwiti servers. Personal Expenses provides Facebook users with a simple and easy-to-use tool for categorizing and tracking personal income and expenses, and checking their up-to-date balances. Records of income and expenses entered in Facebook will immediately appear in the full Ubikwiti version."
"When accessing the full Personal Expenses application on Ubikwiti servers, the Facebook user lands on an intuitive Homepage that shows Personal Expenses records created within the last five days, plus a breakdown of expenses on a pie chart. Personal Expenses users can view and print all transaction records, filtered by user-specified dates. More than one cash and bank account can be maintained, and transfers between bank accounts can be monitored."
"Although most Facebook Personal Expenses users will be perfectly happy with the free application, an upgrade to a full version of Ubikwiti Personal Cash management is available simply by adding a package called 'Upgrade package for Personal expenses' from Ubikwiti's Online U-KwikShop™." The upgrade package is for those Facebook users who need to record deposits of checks and cash into bank accounts, and balance books with bank statements. The upgrade package includes additional components such as 'Deposit payments', 'Balancing', and 'Net income report'.
"Facebook users are not restricted to setting up and using personal applications such as Personal Expenses and Personal Cash Management. Facebook users can also set up BUSINESS applications, including a FREE single-user, single company application for an SMB sales and/or services business."
About Ubikwiti Ltd:
Ubikwiti is a leading designer and developer of online DIY component-based business and personal application software. Amazon.com data centers in the United States host all Ubikwiti software and customer data.
Ubikwiti enables SMB businesspeople and personal application users to quickly and easily define, configure, launch, modify and enhance applications to meet their needs at the lowest possible cost (sometimes completely free-of-charge). Businesspeople first select a business template and then add additional business components from U-KwikShop to tailor the template to their needs, using simple 'point and click' methods.
Ubikwiti provides web services that can be used in collaboration with social networks, including template/applications (widgets) for use by members of social networks. Ubikwiti plans to follow the Facebook Personal Expenses application with personal applications for MySpace, Friendster, and other social networks.
In addition to social networks, Ubikwiti applications interface easily to free office productivity tools, web hosting services (such as online stores) and online payroll services.
Xero is a trademark of Xero Limited. Intuit, the Intuit logo, and QuickBooks, among others, are registered trademarks and/or registered service marks of Intuit Inc. in the United States and other countries. Facebook, MySpace, Friendster, Amazon and any other trademarks used herein are trademarks of their respective owners.
For additional information, please visit http://www.ubikwiti.com.
###