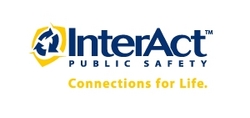 Being ProQA Certified is Priority Dispatch's gold seal of approval
Winston Salem, NC (PRWEB) March 9, 2009
InterAct Public Safety, a leading provider of safety and security software used by private sector businesses as well as government agencies announces that the InterActCAD computer aided dispatch system has received ProQA Certification for all classifications from Priority Dispatch Corporation. InterAct is one of only 18 companies that have a fully certified ProQA system for use by medical, fire and police dispatchers.
Priority Dispatch has three tiers of ProQA ratings: 1) Operative, 2) Integrated and 3) Certified. Systems given a Certified rating meet all of the criteria of Operative and Integrated systems as well as having additional enhancements to assist in the successful implementation of a CAD/Telco system with ProQA. The additional features in Certified systems can be user defined to allow for communication center preferences and control.
"Being ProQA Certified is Priority Dispatch's gold seal of approval," said Ron McDaniel, Chief Planning Officer of Priority Dispatch. "We won't partner with, endorse or support companies that are not Certified. InterAct's systems are and have been consistently Certified, which has helped them gain credibility and market share within the industry."
InterActCAD versions 5.8.6, 5.10.8 and 6.0 all received ProQA Certification for all three of Priority Dispatch's classifications: Medical, Fire and Police. "InterActCAD Version 6.0 is our most flexible, customizable and integrated system yet," said InterAct CEO Ted Collins. "Now that we have received ProQA Certification for medical, fire and police use, we will be able to provide our customers with a truly innovative user experience that meets the highest standards in the industry."
About InterAct Public Safety
InterAct Public Safety makes Connections for Life™ providing both stand-alone and fully integrated mission-critical public safety and homeland security systems and products. As the pioneers of the first three-screen E911 system 20 years ago, InterAct's passion for innovation is leading the way to Next Generation telephony, dispatch, records management, and mobile data systems. Founded in 1975, InterAct Public Safety continues to extend the definition of public safety with unique applications like intelligent digital video surveillance, alert notification and crisis management systems. InterAct makes it possible for first responders from private, state, local and national agencies to decrease response times and increase their effectiveness in the communities they serve. InterAct is an ISO 9001:2000 certified company. For more information, please visit http://www.interact911.com.
# # #