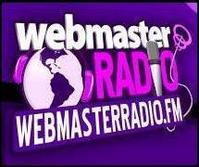 Fort Lauderdale, FL (PRWEB) March 9, 2009
WebmasterRadio.FM, the premier B2B online radio network, is pleased to announce the newest show in its 2009 line up, LPO: Landing Page Optimization. The program, hosted by best-selling author and Pay Per Click Marketing specialist, Tim Ash (owner and CEO of SiteTuners.com), LPO premieres Monday, March 9th at 2 p.m. Eastern Time.
LPO: Landing Page Optimization is a show designed for Search engine marketers, ad-buyers, online advertisers and webmasters looking to improve their products or services.
"Landing page optimization can skyrocket your conversion rates overnight," says Ash. "It is an activity that cannot be ignored by savvy online marketers who want to thrive in a competitive environment."
Focusing on how webmasters and search engine advertisers can create better landing pages and far stronger conversions in their paid search marketing campaigns, LPO will draw from some of the strongest search focused minds in the business.
As the fastest growing digital advertising channel, paid search marking brings billions of clicks per year to tens of millions of online businesses. It also drives billions of dollars in annual revenues for search engines and ad-display partners.
"WebmasterRadio.FM continues to being the best in Business to Business broadcasting to our ever growing audience," says programming producer Jim Hedger. "Having heard Tim speak at several search marketing conferences and having read his writing on improving landing page conversions, we know he is the right choice to host this show. His extraordinary personality is matched only by his depth of knowledge."
LPO airs every Monday at 2 p.m. Eastern Time, and is available live at WebmasterRadio.FM or on-demand in the WebmasterRadio.FM archives or through iTunes.
About WebmasterRadio.FM
WebmasterRadio.FM is the premier online B2B radio and podcast network. Through its broadcasts, WebmasterRadio.FM lifts the "veiled curtain" of the Internet, bringing the business community together through an interactive radio network. Its listeners are a global group, comprised of everyone from corporate executives and decision makers to small and mid-sized businesses and individual entrepreneurs. WebmasterRadio.FM's stellar line-up of radio programming includes "CoverStory" with Jiyan Wei of PRWeb, WebmasterRadio.FM's official newswire; "Office Hours" with former Google developer Vanessa Fox; "The Shoemoney Show" with Jeremy Schoemaker, "Career Considerations" with Penelope Trunk; and more. To tune into WebmasterRadio.FM's live content or check out the show lineup, please visit http://www.WebmasterRadio.FM.
About Tim Ash:
Tim Ash is the President and CEO of SiteTuners and its parent company Epic Sky. He is the author of Amazon.com e-commerce bestseller Landing Page Optimization: The Definitive Guide To Testing and Tuning for Conversions. During his 20 year involvement with the Internet, Tim has worked with American Express, Sony Music, Verizon Wireless, American Honda, COMP USA, Harcourt Brace & Co., Universal Studios, Eaton, American Red Cross, Texas Instruments, 1-800-Flowers.com, Red Envelope, SAIC, Pyxis, and B.F. Goodrich Aerospace to develop successful Internet initiatives. Before joining Epic Sky he co-founded Future Focus; an Internet business accelerator. Prior to that he worked in a variety of management and technical roles at SAIC, HNC Software (now a division of Fair Isaac), NCR, and the U.S. Navy. He has chaired Internet conferences and spoken internationally at numerous industry events including Search Engine Strategies, eMetrics, Affiliate Summit, PPC Summit, eComXpo, PC Expo, and Internet World.
Tim is the "By The Numbers" expert columnist for Search Engine Watch, and has written many articles on harnessing the power of the Internet for business. He is a contributing columnist for several industry publications including Website Magazine, Electronic Retailer Online Strategies, and Visibility Magazine. He attended UC San Diego on a full U.C. Regents Scholarship (the highest academic scholarship awarded by the University of California), and received his dual-major B.S. in Computer Engineering and Cognitive Science "with highest distinction". Tim also completed his M.S. and C.Phil. degrees during his PhD. studies in computer science (specializing in neural networks and artificial intelligence) at UC San Diego. He is the past president of the iMarketers Association. Tim has completed the FastTrac entrepreneurship program through the Kauffman Foundation, and was also a member of the San Diego chapter of the Entrepreneurs' Organization (EO).
Media Contacts:
Brandy Shapiro-Babin 954-309-5578 (WebmasterRadio.FM)
Tim Ash 619.223.8020 (SiteTuners.com)
###