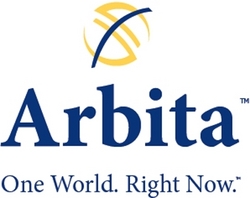 Don's election by his industry peers is a powerful endorsement of his stature and contribution to our industry
Minneapolis, MN (PRWEB) March 10, 2009
Arbita, a provider of recruitment marketing technology, media planning and services, today announced that Don Ramer, the company's founder and CEO, has been elected to the Board of Governors for the International Association of Employment Web Sites. Mr. Ramer was elected to the board by industry peers during a critical period for the recruitment industry as both jobseekers and recruiters seek new strategies for responding to dramatic changes in the labor market.
The International Association of Employment Web Sites (IAEWS) is the trade association for the global online employment services industry and is comprised of members from among the more than 40,000 employment sites that serve job seekers, employers and recruiters worldwide. Members of the trade association include job boards and career portals operated by: commercial enterprises; newspapers; radio and television stations; trade and professional magazines and publications; professional associations and societies; college, university and trade/technical school alumni organizations; and affinity groups.
As a member of the Board of Governors for IAEWS, Mr. Ramer will join a team of accomplished industry luminaries to help the trade association meet the goals of its mission. Foremost is the association's effort to provide a forum for its member to discuss, ratify and promulgate standards of operation that best serve the job seekers, employers and recruiters who use their sites. This effort has become acutely important as the role of employment web sites is changing dramatically in response to changes in the broader economy.
"I am honored to have been elected to serve on the Board of Governors for the IAEWS," said Mr. Ramer. "This is my industry; I chose it because I believe that recruiting is a virtuous profession that, when conducted appropriately, makes companies better and improves lives. I will leverage my position on the board to help members and the broader universe of job seekers, employers and recruiters to take advantage of new opportunities created by the current business cycle and innovations in recruitment marketing technology and techniques."
"Don's election by his industry peers is a powerful endorsement of his stature and contribution to our industry," said Peter Weddle, executive director of IAEWS. "I applaud Don's willingness to serve his trade association and his industry, and for the leadership he will undoubtedly provide over the course of the year."
About Arbita
Since 1993, Arbita has been connecting leading employers with the best talent on the Internet, all over the world. Our recruitment marketing technology, media services and solutions have been developed with the belief that every client deserves a partner with their best interests at heart. Arbita is based in Minneapolis, MN and on the Web at http://www.arbita.net.
This press release was distributed through eMediawire by Human Resources Marketer (HR Marketer: http://www.HRmarketer.com) on behalf of the company listed above.
###