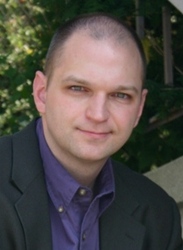 Right now CEOs are trying to be 'good CEOs,' and that's the worst thing they can do
NY Metro (PRWEB) March 11, 2009
CEOs will be the single most important people in saving the economy, but not if they are "doing what they best." President Obama and the Congress did not cause the current economic crisis and their bailouts will not be able to fix it. It was created within the business world and that is where it will be solved. This makes CEOs the vanguard of any recovery.
"Right now CEOs are trying to be 'good CEOs,' and that's the worst thing they can do," says Erik Luhrs of CEO ROI Systems, Inc., the author of a new white paper on CEOs and the economic recovery. "By 'good' I mean that they are doing what they were trained to do. But as Einstein said: 'You can't solve a problem with the same mind that created it.'"
Drawing parallels with 9/11, Luhrs states that the our recent economic troubles were not caused by the subprime mortgage debacle, NAFTA, the rise of China and India or any other "cause" seen in the news. Instead he says the cause is the rapid transition from the Industrial Age to the Information-Technology Age. He claims that CEOs who were trained in Industrial Age thinking aren't ready for this new Age and they don't have the ability to fix the troubles they've gotten into.
"There are three steps that CEOs will need to take in order to save their companies and the economy," says Luhrs. "They will need to A) Take on full responsibility. B) Think radically different than they ever have before. C) Take action, in line with the new thinking, right now. Most of today's CEOs are simply not ready to think or act like this. Of course the CEO who is ready for this new Age, or who rapidly prepares themselves to deal with it, and saves their company and helps to save the economy, will be a legend in their own time."
To receive a copy of the white paper 'Are You Setting Up Your Company And The World Economy For Ruin? Why Trying to Be a Good CEO is the Single Worst Thing You Can Do Right Now, And What You Must Do Instead!' Visit: http://bit.ly/n53aN
About CEO ROI Systems, Inc.:
CEO ROI Systems Inc. is an Executive Coaching and Strategic Consulting firm catering to CEOs, Executive Teams and Boards of Directors.
Contact:
Tom Martin
Tom Matin Media
203-297-2137
###