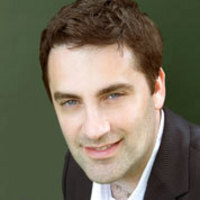 We're targeting a niche group that corporate America desperately needs. In the current economy, this pairing presents a huge opportunity—I'm thrilled to be part of the Brill Street team
Chicago, IL (PRWEB) March 10, 2009
Brill Street + Company, a talent acquisition agency that specializes in connecting emerging Gen Y talent and employers across all industries, announces the appointment of Joe Dwyer as CEO.
15 years prior to joining OCA Ventures (a primary investor in Brill Street), Dwyer created high-growth technology companies including The Virtual Market, one of the first dynamically generated e-commerce sites. He served as CEO and founder of Blir, a technology consulting and custom software development company serving clients such as Bain & Company, Albertsons, and Exodus Computing. Dwyer served as CTO and board member of LoanSurfer.com, a venture-backed online mortgage bank and was President and Founder of TouchPoint Solutions, an enterprise Software-as-a-Service company with customers including Kodak, British Petroleum, and Lockheed Martin.
"Brill Street connects top-notch talent with clients who simply must draw from the Gen Y talent pool to stay relevant," says Brandi Blades, Brill Street's VP of Marketing. "Joe's strategic vision and technology background positions us perfectly with our key demographic. It's an exciting time to have him onboard."
"We're targeting a niche group that corporate America desperately needs. In the current economy, this pairing presents a huge opportunity—I'm thrilled to be part of the Brill Street team," comments Dwyer.
The company's appointment of Dwyer, a businessman with what has been called an "entrepreneurial obsession" is being made in accordance with the company's ongoing succession plan and represents a significant milestone in the business. Currently growing rapidly, Brill Street has footprints in Chicago and Dallas and continues plans for national expansion.
Joe holds an MBA with Distinction from the Kellogg School of Management, and a law degree Cum Laude from Northwestern University School of Law, where he was awarded the Order of the Coif.
For more information or an interview with Joe, contact Brandi Blades - VP of Marketing at bblades (at) brillstreet (dot) com or 312.421.2122.
About Brill Street:
Headquartered in Chicago, IL, Brill Street is a talent acquisition agency located at the crossroads of young, emerging professionals and the companies looking to leverage their enthusiasm and experience. We understand Generation Y and we source, screen, and place young talent in career building opportunities. To learn more about Brill Street, Generation Y, or the impeding talent war, visit http://www.brillstreet.com or contact Brandi Blades, VP of Marketing.
This press release was distributed through eMediawire by Human Resources Marketer (HR Marketer: http://www.HRmarketer.com) on behalf of the company listed above.
###