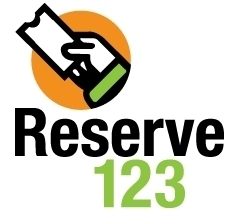 My Hawaii – Lei of Memories
Atlanta, GA (Vocus) March 10, 2009
After a frigid winter season, a relaxing dinner cruise may be just what travelers need to recharge and gear up for the months ahead. Alcatraz Media, the world's largest supplier of destination travel products, has a lineup of special dinner cruise packages for the beautiful island of Oahu which depart from the city of Honolulu. This area has become a popular vacation spot for tourists in part because of its desirable temperatures and gorgeous island scenery.
Guests on board the cruise ships can expect top-notch dining and, depending on the package of choice, a 3 or 5-course dinner of chicken, steak, lobster, crab, shrimp, or some combination thereof. This is an excellent opportunity to sample Polynesian fare while taking advantage of the dramatically beautiful surroundings. Live entertainment is an added bonus, and since Hawaii is known for its hula dancers and live Polynesian entertainment, its cruises are no different. One show that has made a splash on the cruise circuit recently is the "My Hawaii – Lei of Memories" show, which has the largest cast on the ocean.
Not only do cruises provide a great opportunity for individuals to unwind, but they are also perfect for couples celebrating a special occasion. The Couples Celebration Enhancement is available for several of the cruises currently on offer, and it includes a bottle of chilled champagne, guaranteed window seating, and a photo keepsake. As an added romantic feature, on the Three Star Sunset Dinner & Show Cruise, for example, guests can enjoy a night of live jazz in addition to the Hawaiian revue.
The tremendous ocean views, quality entertainment, and exemplary service are only a few of the reasons to book a Hawaiian dinner cruise this year. The sun's rays are not as strong at night, so guests can enjoy the outdoors without having to load up on sunscreen and the viewing decks allow those onboard to do just that. Travelers are welcomed onto the ship with a Mai Tai as a prelude to what's to come, and if the smiling faces during and after each voyage are any indication, guests will be enjoying themselves on these cruises for a long time.
About Alcatraz Media and Reserve 123:
Alcatraz Media is the world's largest provider of tours and activities, welcoming over a million visitors per month. They provide reservations for more than 10,000 tours, attractions and activities in over 400 destinations and 60 countries. The business was formed in 1999 in San Francisco, California and is now headquartered in Atlanta, Georgia.
Reserve123.com, the newest addition to the Alcatraz Media network consisting of over 2,000 websites, provides one-stop shopping and an excellent way to research and reserve activities and transportation services. They also provide a variety of travel resources including a Travel Blog, the VIP Tickets website, and a gift card program.
All of the tours and activities provided by Alcatraz Media have been hand-selected by a staff of travel experts, concierges, travel agents, and local operators. The company works hard to provide millions of customers with quality experiences and excellent customer service. They sell directly to consumers as well as through a network of agents and affiliates around the globe.
For more information, please visit http://www.Reserve123.com or contact Jamie Siegel by phone at (678) 320-2245 or email at Jamie (at) Reserve123 (dot) com.
###