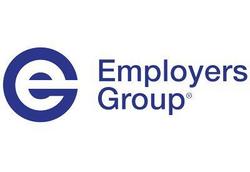 The 15 winners of 2008's program are leading the way to a brighter future for all of us.
Los Angeles, CA (PRWEB) March 10, 2009
Employers Group, California's preeminent human resources expert and advocate, today announces the top 15 companies deemed the best places to work based on the second annual program exclusively for California employers. The names rankings of the 2008 winning companies within each size category – LARGE (500+ employees), MEDIUM (100-499 employees) and SMALL (50-99 employees) – are as follows:
First Place Winners:
Bingham McCutchen LLP (L, Various locations)
Nicholas-Applegate Capital Management (M, San Diego)
Motorcycle Industry Council (S, Orange County)
Second Place Winners:
Cox Communications (L, Orange County)
Los Angeles Police Federal Credit Union (M, Los Angeles)
Aspen Medical Products (S, Orange County, Irvine)
Third Place Winners:
California Pacific Medical Center (L, San Francisco)
AARP (M, Various locations)
Olivenhain Municipal Water District (S, San Diego)
Fourth Place Winners:
Harrah's Rincon Casino & Resort (L, San Diego)
Seacrest Village Retirement Community (M, San Diego)
Western Pump, Inc. (S, San Diego)
Fifth Place Winners:
Sharp HealthCare (L, San Diego)
Insomniac Games (M, Burbank)
Glovis America, Inc. (S, Costa Mesa)
A Message from Employers Group CEO:
"These companies send the message that, despite the doom and gloom currently pervading the business world, there are companies that champion their workforce and exhibit a creative, caring, and dynamic culture," says Mark Wilbur, Employers Group's President and CEO. "The 15 winners of 2008's program are leading the way to a brighter future for all of us."
About the program:
"California's Best Places to Work" is a two-part evaluation process that measured 125 different criteria from the 400-plus companies that entered the program. Finalists were determined by scores from an initial assessment, together with their scores from an employee satisfaction survey. Assessment dimensions included work-life balance; employee voice and workplace culture; community involvement; employee turnover; pay practices; benefits; perks and incentives; training and opportunity for advancement, and diversity.
Employers Group launched its first statewide program in 2007 following its success in the 2006 "San Diego's Best Places to Work.
About Employers Group:
Employers Group, the preeminent human resources expert and advocate serving California employers, delivers human resources solutions to its members throughout the state. Originally founded in 1896 as the Merchants & Manufacturer's Association, the association continues to build on its renowned legacy, and its influence extends far beyond the boundaries of California. In today's business environment, Employers Group is the resource that aligns HR operations with the overriding strategic business goals of growth and profitability – from a member helpline with day-to-day guidance about employment laws and regulations to professional development, consulting projects, and compensation and workplace trends surveys. Equally important, Employers Group is the "voice" for California businesses in both the judicial system and the state Legislature, advocating for employers every step of the way; thus, thousands of employers
have come to rely on Employers Group for "everything HR," freeing them to do what they do best to grow their businesses.
This press release was distributed through eMediawire by Human Resources Marketer (HR Marketer: http://www.HRmarketer.com) on behalf of the company listed above.
# # #