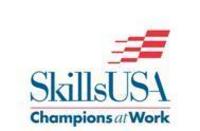 to help people help themselves through the practical application of knowledge and resources to improve their quality of life and that of future generations.
(Vocus) March 16, 2009
Leesburg, VA - SkillsUSA (http://www.skillsusa.org) announces today the introduction of eight online, technical assessments to help candidates prove entry-level proficiency.
"Our Skill Connect Assessments align with education and industry standards to provide employers a trusted evaluation of entry-level technical skills," said Tim Lawrence, SkillsUSA Executive Director. "Our goal is to lift up students and those outside of traditional education programs as they contribute to our future work force."
Each Skill Connect Assessment evaluates entry-level knowledge and skills through interactive questions with media-rich content. The videos and animation enable a more true assessment of practical knowledge than text-only assessments. Assessments are hosted on the patented LearnMate system, which enables real-time, dynamic reporting available to instructors and administrators.
"We've sought input from more than 3,000 instructors, state directors of education, and industry partners nationwide," Lawrence said. "Not only has their feedback encouraged the development of Skill Connect Assessments, but it has also been valuable in determining how to make the system user-friendly and beneficial for students, instructors, and potential employers."
All assessments align to Perkins IV accountability measures, as issued by the U.S. Department of Education. Each assessment was developed through a rigorous process: industry and education leaders worked together to identify the appropriate criterion and testing methodology. Before assessments are available for purchase, psychometricians evaluate their reliability from field test data.
Assessments for Advertising Design, Automated Manufacturing Technology, Computer Maintenance Technology, Cosmetology, Employability, Internetworking, Photography, and Welding are available today for $20 per assessment, or $5 for SkillsUSA members. Each Skill Connect Assessment will consist of approximately 50 items and will take an estimated 60 minutes to complete. Items will be delivered randomly from an item bank, as will the possible answers to each question stem - all according to the assessment blueprint defined. To purchase assessments or for a complete list of all technical assessments and their expected availability, visit http://www.workforcereadysystem.org.
ABOUT SkillsUSA AND THE WORK FORCE READY SYSTEM
Skill Connect Assessments are one of four components in the SkillsUSA Work Force Ready System, which was developed as an extension of the SkillsUSA mission and supported by a grant from the W.K. Kellogg Foundation. The System recognizes students for excellence in occupational training; it assesses and documents the entry-level technical proficiency and cumulative experiences of candidates. The unique collaboration between employers and educators also improves instructional programs and provides teachers with a system that is easy to use. For more information about the SkillsUSA Work Force Ready System, visit http://www.workforcereadysystem.com.
SkillsUSA is a partnership of students, teachers and industry working together to ensure America has a skilled work force. SkillsUSA serves more than 300,000 students and instructors annually and has served more than nine million members since its founding in 1965. The organization has 19,333 member sections in every state, three territories and the District of Columbia member classrooms in 54 states and territorial associations. Nearly 16,300 instructors and administrators are professional members of SkillsUSA.
The W.K. Kellogg Foundation was established in 1930 "to help people help themselves through the practical application of knowledge and resources to improve their quality of life and that of future generations." Its programming activities center around the common vision of a world in which each person has a sense of worth; accepts responsibility for self, family, community, and societal well-being; and has the capacity to be productive, and to help create nurturing families, responsive institutions, and healthy communities.
To achieve its greatest impact, the Foundation targets grants toward specific areas. These include health; food systems and rural development; youth and education; and philanthropy and voluntarism. Within these areas, attention is given to exploring learning opportunities in leadership; information and communication technology; capitalizing on diversity; and social and economic community development. Grants are concentrated in the United States, Latin America and the Caribbean, and southern Africa.
# # #