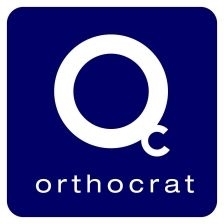 In this facility, we are completely digital, including an industry-leading PACS system.
Columbia, MD (PRWEB) March 12, 2009
Orthocrat, Ltd. announced today that OAD Orthopaedics of Warrenville, Illinois, has successfully implemented its groundbreaking OrthoFlow workflow solution.
OrthoFlow is designed to save precious clinical time for busy clinical providers who move from exam room to exam room, seeing large volumes of patients each day. When a provider enters a room, he simply swipes his badge over a reader, and the images for that patient are instantly displayed. When he leaves, he swipes again, and the computer is locked until the provider enters to see his next patient.
"We recently opened our newest facility, a full-service medical facility in Naperville," said Dr. John Andreshak, who specializes in the surgical treatment of neck and back disorders. "In this facility, we are completely digital, including an industry-leading PACS system."
With over 20 orthopedic providers, OAD Orthopaedics (known by patients and staff as simply "OAD") is one of the largest orthopedic groups in the greater Chicago area. OAD's surgeons and other providers provide specialized orthopedic care in every area of orthopedics, and practice at multiple sites, including the state-of-the-art DuPage Orthopedic Surgery Center.
Dr. Andreshak continues, "When I enter an exam room, I simply swipe my card, and can immediately begin to interact with the patient in the room. I don't have to login, search for the patient, and wait for the images to load. Also, the computer is HIPAA-locked, so the patient cannot attempt to use it for any purpose while waiting for me."
Julio Arevalo, OAD's PACS Administrator, points out a different benefit: "Most medical practices employ a variety of security mechanisms to prevent the patient from playing with the computer in the exam room. With OrthoFlow, not only are our providers able to instantly see the patient's images simply by swiping their badge, but I never have to worry about the patient being able to do anything that might compromise patient confidentiality."
About Orthocrat:
Orthocrat has a simple mission: To dramatically improve the orthopedic surgeon's workflow, so that more time can be spent with patients. TraumaCad, our flagship product, is installed at over 1,000 locations in ten countries, including hospitals, clinics and academic institutions. OrthoFlow, our newest workflow solution, is already proving that a busy surgeon can expect to get rid of an hour of repetitive drudgery each day, and spend that time with patients instead.
Orthocrat has worldwide offices in Anaheim, CA; Charlotte, NC; Columbia, MD; London, UK; and Tel Aviv, Israel. Visit us at http://www.traumacad.com.
About OAD Orthopaedics:
With over 20 orthopedic providers, OAD is one of the largest orthopedic groups Chicago's western suburbs. Providers at OAD are involved in every aspect of orthopedic care, and provide premier orthopedic care for the entire family, focusing on returning patients to an active lifestyle. http://www.oadortho.com.
Media Contact:
Galit Brin, Orthocrat
866-908-6294
Galit.Brin (at) traumacad (dot) com
###