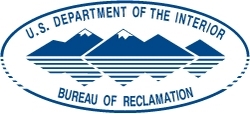 (Vocus) March 10, 2009
The Bureau of Reclamation has coordinated a planned water service outage with the City of Folsom and Folsom State Prison in order to replace approximately 300 feet of the Natoma pipeline damaged on February 12 and to construct an additional bifurcation for subsequent rerouting of the pipeline in connection with the Joint Federal Project (JFP) at Folsom Dam and Reservoir. The scheduled work will replace the temporary bypass with a 42-inch steel pipeline and restore full capability for water service delivery to the City and Prison.
On March 11 at about 1 a.m., Reclamation will begin draining the 24-inch temporary bypass pipeline. Once drained, contractors (Abide International) will remove the temporary bypass and begin installing the 42-inch replacement pipe. The work is scheduled to be completed by 11 p.m. on March 11. Full water service is expected to be restored by
1 a.m. on March 12.
Despite the water shutoff, the City and the Prison have adequate storage supplies to provide normal water service to their customers during the repair.
The pipeline bifurcation allows Reclamation to proceed on schedule to permanently reroute the pipeline later this year ensuring continued excavation of the JFP auxiliary spillway. The 50-year-old Natoma Pipeline is owned by Reclamation. The JFP is a joint project by Reclamation, the U.S. Army Corps of Engineers, the Sacramento Area Flood Control Agency, and the Central Valley Flood Protection Board (State of California). Once completed, the new auxiliary spillway will provide enhanced flood control protection and dam safety measures for the benefit of downstream and surrounding communities.
For additional information, please contact the Public Affairs Office at 916-978-5100 or ibr2mprpao(at)mp(dot)usbr(dot)gov.
Reclamation is the largest wholesale water supplier and the second largest producer of hydroelectric power in the United States, with operations and facilities in the 17 Western States. Its facilities also provide substantial flood control, recreation, and fish and wildlife benefits. Visit our website at http://www.usbr.gov.
Media Contact: Pete Lucero, 916-978-5100, plucero(at)mp(dot)usbr(dot)gov
###