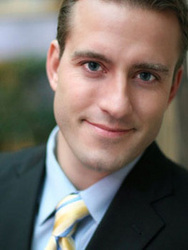 It's these kinds of insights that lead people to the lifelong love they've always wanted
Los Angeles, CA (PRWEB) March 13, 2009
Relationship advice interview with popular television guest Mat Boggs, co-author of Project Everlasting: Two Bachelors Discover the Secrets to America's Greatest Marriages will be taking place on Monday, March 30, 2009 at 5:00pm PST via teleconference or streaming live on the web. Host, Romance Coach Sherri Nickols, considered a leading romance expert, will be focusing the interview on understanding men. Anyone not available to listen live can access the file online and listen at their convenience.
Women ask themselves the same questions all the time. Why did the relationship suddenly fall apart just when things seemed to be going so well? How does one get a man to tune in and talk more? Why is understanding men so difficult? And, of course, why does a woman keep attracting the wrong kind of man?
These questions are the basis behind the interview between romance coach Nickols and popular television romance guest Boggs. Women will learn straight from a man how men are hardwired, the one word guys love to hear, and what it means when men says 'this' or does 'that.' Explore the successful and proven strategies to create the meaningful and fulfilling relationship one has always wanted.
The interview will also feature a section where people on the call can ask Boggs any question they wish and find out:

The #1 factor that causes men to pull away
The five things most men look for in a lifelong partner
The first mistake most women make in a new relationship
The one thing men want more than sex
How 'America's Greatest Marriages' attract love
The secret to keeping a man attracted to a woman … and so much more
"It's these kinds of insights that lead people to the lifelong love they've always wanted," said Boggs.
Inspired by his grandparents' never ending spark, Mat, along with his childhood friend, traveled 12,000 miles all around the country interviewing people in some of 'America's Greatest Marriages'. This included couples who have been married 50, 60 and even 70 years to find out what made their commitment last. The result: Project Everlasting. Mat has appeared on The Today Show, Oprah, Good Morning America, CNN, Fox News and countless other news outlets sharing his message to increase true everlasting love in the world.
For over ten years, Romance Coach Sherri Nickols has helped career driven female professionals from around the globe unleash themselves, inspiring them to embrace their femininity and unearth the romantic adventure often missing in their lives. Through a concept called "Passion Plays," Nickols urges her clients to create intimate connections with their lovers, discover new levels of self-fulfillment as well as deepen bonds with girlfriends via romance parties, teleseminars, live events and through her blog at http://www.unleashyourself.com. Nickols is currently working on a Passion Play guide book for women, as well as weekend retreats and has a national radio show in the works.
For more information or to register, visit http://www.sherrinickols.com/crackingthemancode or email sherri @ unleashyourself.com
###