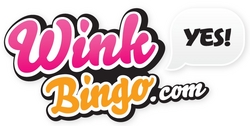 Our Spring Cleaning Promotion aims to educate people about the benefits of Spring Cleaning
London, England (PRWEB) March 13, 2009
Bingo enthusiasts are excited by Wink Bingo's latest offering. Not only it is offering bingo players the chance to win £1,000 but it also espouses the values of a good lifestyle.
"Our Spring Cleaning Promotion aims to educate people about the benefits of Spring Cleaning," said Melissa from Wink Bingo. "The worst of the winter is now over and for many of us; our homes have suffered during the cold months. We should straighten them out in light of the impending warmer weather."
With their harsher climates, spring cleaning is more of a North American and European custom, but that is not to say it doesn't happen elsewhere. It does, just not to the same extent. It takes place in the Southern Hemisphere in September, when the weather there starts to improve.
This Spring Cleaning Promotion has already caused much excitement among those who play bingo games. Cards cost 1p each with there no minimum on the amount of cards you can purchase.
"We wanted to let our online bingo players know that we are thinking about them and their families; that they have a healthy standard of living and a balanced approach to life," said Melissa. "We want to create a series of bingo games tied into this theme which incorporates diet, exercise and an all-round healthy lifestyle."
Bingo is sometimes stereotyped as a game which is played among the elderly which is something that Melissa was keen to dispel. "Bingo is a great game which can be enjoyed by people all ages. Of course in this instance, players have to be over 18. We've heard instance where whole families have gathered around the computer getting into the spirit of online bingo as a family."
The contest which is only open to funded players will take place on Wednesday 1 April at 10pm. In the event of a tie, the prize will be split between all the winners.
"Think of how excited your family will be when you hand tell them you've won £1,000 - you could be handing them the best news they will receive this year. It's sometimes the case that people don't get so enthused with bingo news, but it's not going to be so in this instance."
Someone has to win and the only way that can be you is if you start buying some cards.
"We plan to have many more Wink Bingo innovations throughout the course of the year, all of which should be documented in the bingo news", remarked Melissa.
For further news and information about the Spring Cleaning Promotion, check out the website.
###