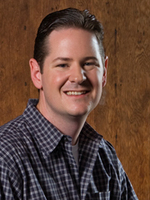 Ariesnet is uniquely positioned to change the face of enterprise collaboration at a time when collaboration and efficiencies are so critical. The experience of Ariesnet to architect, implement, and build web platforms with successful client outcomes is the foundation for a new era of social systems we can provide for clients
Dallas, Texas (PRWEB) March 16, 2009
Ariesnet Inc., a Dallas, TX-based leading web solutions provider, this week announced the addition of Jason Alexander to the executive management team. Mr. Alexander's broad depth of experience adds momentum to Ariesnet's bid to take a leadership position in the emerging "Enterprise 2.0" services market, deploying social media and collaboration platforms. Before joining Ariesnet, he served as CTO and co-founder of Telligent, the social media software giant.
"Jason's talent and vision are unmatched. With his leadership, Ariesnet will architect and manage a whole new breed of social networking platforms for our clients. We will provide the staff to manage social collaboration intranets on an ongoing basis. Executives everywhere are realizing the power of social intranets to run their operations more efficiently. The business intelligence from these systems lets executives gauge ROI, and it's real. We want to free enterprises from their current constraints! Jason wants the same outcomes, and we're so thrilled he's a part of Ariesnet", said Cruce Saunders, CEO.
The appointment of Mr. Alexander will usher in a new level of collaboration capabilities and solutions that will enable businesses to break down information silos, build more effective teams, and develop an infrastructure for new models of working. In the current economic climate, ensuring that companies are getting the most value from each person is critical.
"It is a passion of mine to create a solution for a client that utilizes current tools and custom solutions that in the end give them a direct and productive conversation with their employees and customers that has measurable, visible results for their business," said Mr. Alexander. "The already-proven performance of Ariesnet's team to architect and implement strategic web solutions allows that passion to serve many businesses well."
Mr. Alexander is an Internet and social media pioneer, having started his career more than 12 years ago at Mark Cuban's company, AudioNet (later known as Broadcast.com), and, most recently, as CTO and co-founder at Telligent. There he helped build, design and shape the landscape of social media. Through the years, he has built a reputation for his experience with Enterprise-level solutions, customer-focused attention to detail, and his fierce passion for delivering the best solutions of the highest quality for his customers. Jason has been recognized as a Microsoft MVP in ASP.NET the past 7 years, a technical advisor for many local colleges and start-ups, and is the President of the North Dallas .NET Users Group.
In his new position, Mr. Alexander will lead and expand a seasoned technical team to provide enterprise social systems for internal and public collaboration and provide vision to Ariesnet's clients on new and innovative ways to use these systems to enhance their business and save money. As a business leader, he understands the importance of business intelligence, and will expand the tools Ariesnet uses to provide these key metrics and data to results-oriented enterprises.
"Ariesnet is uniquely positioned to change the face of enterprise collaboration at a time when collaboration and efficiencies are so critical. The experience of Ariesnet to architect, implement, and build web platforms with successful client outcomes is the foundation for a new era of social systems we can provide for clients," said Mr. Alexander. "I am excited to bring new systems and knowledge to such a successful team, and to have the opportunity to work with a company who truly wants to free the enterprise."
About Ariesnet Inc.
Founded in 1997, Ariesnet has been a leader in developing enterprise web solutions for companies in a wide range of industries. Ariesnet partners with clients to maximize the value of the Internet for public web sites, intranets, extranets, and online communities. Through strategic consulting, custom development, creative user experiences and best of breed social media and content management platforms, Ariesnet breaks down information silos, facilitates collaboration, supports marketing initiatives, and optimizes organizations. Ariesnet also staffs social network administrators, and consults companies building flex-work and telecommuting operations. Using this expertise, Ariesnet has built a leading company dedicated to allowing enterprises the freedom to work, perform, and expand. Ariesnet operates virtually, and has offices in Dallas and Austin, Texas.
For more information, visit http://www.ariesnet.com, and follow Ariesnet on Twitter @Ariesnet
###