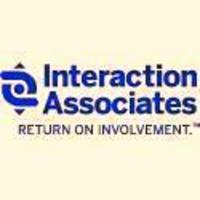 San Francisco, CA (PRWEB) March 12, 2009
The widely hailed book that makes sense of collaboration --How to Make Collaboration Work: The Classic and Practical Guide to Building Consensus, Solving Problems, and Making Decisions -- has been released in e-book format by its publisher Berrett-Koehler. This book is written by the co-founder of Interaction Associates, David Straus, who is also the originator of many of the most widely-used and popular group decision-making methods used in business and the public sector.
Straus also authored the classic, How to Make Meetings Work, which has sold more than 600,000 copies since it was published more than 30 years ago. Straus' consulting and training firm, Interaction Associates, which specializes in developing leadership skills, helping people work together better and navigate complex business change, celebrates its 40th anniversary this year.
How to Make Collaboration Work outlines five time-tested principles for making collaborative efforts more effective, efficient, and even joyful. It also presents examples from Fortune 500 companies, nonprofit organizations, and communities to illustrate the principles in action.
How to Make Collaboration Work is among the first 150 electronic publications selected and converted for sale directly from the website of publisher, Berrett-Koehler. No special reader is needed to access the book, and it is instantly available online. To purchase the digital or paperback version, visit the Berrett Koehler site at http://www.bkconnection.com.
About Interaction Associates:
Interaction Associates (IA) has nearly 40 years' experience in helping companies find breakthrough solutions to business challenges. Fortune 500 companies, government agencies and nonprofit organizations throughout the world have used IA's integrated management consulting and learning and development services. Interaction Associates helps these enterprises set strategic direction, inspire commitment, and build leadership capabilities, leveraging the power of collaborative action for long-term, sustainable results. Learn more at http://interactionassociates.com/
This press release was distributed through eMediawire by Human Resources Marketer (HR Marketer: http://www.HRmarketer.com) on behalf of the company listed above.
###