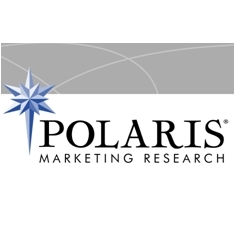 Atlanta, GA (PRWEB) March 15, 2009
Polaris Marketing Research, Inc. (polarismr.com) announced today that Ashley Popham and Helen Pham have joined the full-service marketing research company's analytics department.
As a data analyst, Popham will handle a myriad of data manipulation tasks involved in marketing survey research. She will be responsible for the analysis of marketing survey data from customer satisfaction ad hoc and tracking studies. In addition, Popham will program and generate crosstab reports to provide clients with counts and percentages by total sample or by subgroup, including tests of statistical significance. Popham also will handle set up and quality assurance for StatTrac® which is Polaris' interactive online marketing research report system delivers data securely and in real time for clients to access at their convenience.
Prior to joining Polaris Marketing Research, Popham was with PictureU Promotions, where she was an account manager. She has a BA in sociology from Georgia State University and was awarded the masters in sociology from there in December 2008. As an undergraduate, she was a member of Alpha Kappa Delta International Honor Society.
As a research assistant, Pham will assist Polaris project managers and data analysts in all phases of the marketing research process and will assist senior management in managing and marketing the company, as well. She will participate in the analysis of marketing research data and the programming of reports and StatTrac®.
Pham is a recent bachelor of business administration graduate from Georgia State University. While in college she worked for Chick-fil-A, where she won the Chick-fil-A Educational Scholarship, and Bank of America Corporation, where she received the Quarterly Award for Excellence.
About the marketing research company, Polaris Marketing Research:
Founded by Jan Carlson in 1989, Polaris Marketing Research is a full-service firm that provides state-of-the-art online interactive marketing research reporting, interviewing and data collection, quantitative and qualitative research expertise and personalized project management.
Atlanta-based Polaris Marketing Research is affiliated with the Council of American Survey Research Organizations, the American Marketing Association and the American Society for Quality.
For more information about Polaris and its services, contact Dianne Hill at 404-816-0353 or visit polarismr.com.
###