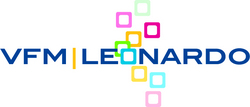 VScape not only makes it easy to manage thousands of digital assets, but it also ensures that our clients researching travel on our websites always see the most up to date, engaging hotel visual content. This keeps them on our websites longer and increases conversions, which benefits both GTA and our partner hotels
Toronto, ON and London, ENG (PRWEB) March 12, 2009
VFM Leonardo Inc., the leading provider of visual content management and distribution for hotels worldwide, today announced it has been selected as the exclusive provider of hotel visual content distribution for Gullivers Travel Associates (GTA Travel). Over 40 travel websites powered by GTA will now display more and richer visual content on their websites. As a result, GTA can engage travel shoppers and increase conversions. With a strengthened distribution network, VFM Leonardo gives hotels the opportunity to reach and influence more online travel shoppers on GTA's and its clients' travel websites.
VFM Leonardo is aggregating all of GTA's 23,000+ partner hotels' information and visual content into their VScape® Digital Asset Management platform - the travel industry standard that enables distribution partners, like GTA, to control the chaos of managing and distributing hotel visual content for its partner hotels through one single point of entry. With full access to VScape's visual content management, distribution and reporting capabilities, GTA can seamlessly display thousands of hotel photos, virtual tours and videos on all of their websites, effectively engaging travel shoppers and increasing overall look to book conversion rates.
"VScape not only makes it easy to manage thousands of digital assets, but it also ensures that our clients researching travel on our websites always see the most up to date, engaging hotel visual content. This keeps them on our websites longer and increases conversions, which benefits both GTA and our partner hotels," Jesper With-Fogstrup, Senior Director - Global Hotel Strategy and Operations for GTA.
By expanding their universally accepted visual content distribution network to include GTA's websites, including TravelBound.com, OctopusTravel.com and numerous travel and tour operator sites globally, VFM Leonardo enables hoteliers to extract the most value from their online presence by giving them the opportunity to distribute their photos, virtual tours and videos to more electronic distribution channels than ever before. VFM Leonardo's strengthened network adds further online merchandising opportunities for hotels using visual content that engages more travel shoppers and influences them to book.
"The benefits of our exclusive agreement with GTA are twofold. We're streamlining GTA's visual content distribution process but also strengthening our visual content distribution network which enables hotels to reach and engage even more in-market online travel shoppers, convert more lookers into bookers and increase their ROI. We're committed to continually expanding our distribution network so that hotels get the most value out of their online presence," Paolo Boni, President & CEO of VFM Leonardo.
About GTA
GTA (Gullivers Travel Associates) is a world leader in the provision of ground travel products and services. GTA uses industry-leading online technology to market and distribute global travel content, including more than 23,000 hotels & 3,000 apartments with instant confirmation, in over 130 countries. Other travel services include car hire, sightseeing tours and attractions, private transfers, group travel and rail passes. GTA also provides online destination information, including 300 extensive city and country travel guides, weather reports, currency conversion and travel health advice. GTA, http://www.gta-travel.com, is a Travelport business. Travelport is one of the largest and most geographically diverse travel companies, dedicated to creating the exceptional travel experiences the world demands.
About VFM Leonardo
VFM Leonardo is the world's largest provider and distributor of online visual content for the hotel and travel industry. VFM Leonardo's content library includes more than one million digital photographs, videos and 360° virtual tours for over 80,000 hotels and resorts worldwide. Through VScape, VFM Leonardo distributes this content to its online media network of all four Global Distribution Systems, Pegasus, and 30,000 plus travel-related channels including online travel agencies, travel research and supplier web sites, search portals and major travel intermediaries. VFM Leonardo's online media network includes industry leaders such as Sabre, Galileo, Travelocity, Orbitz, Priceline, Tripadvisor, Yahoo! Travel, Kayak, Google and many more. For more information, visit http://www.vfmleonardo.com.
Media Contact:
Julie Vieth
Communications Specialist
VFM Leonardo Inc.
http://www.vfmleonardo.com
111 Peter Street, 5th Floor
Toronto, ON, M5V 2H1 Canada
Toll free: 1.877.593.6634
Phone: 416-263-5446
Fax: 416-593-7572
###