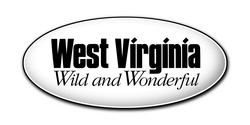 The return of warmer temperatures and longer days draws more people to the outdoors
Charleston, W.Va. (Vocus) March 13, 2009
From events that celebrate the Mountain State's history and heritage to exhilarating outdoor adventures, the West Virginia Division of Tourism offers travel ideas to experience the best of spring.
"The return of warmer temperatures and longer days draws more people to the outdoors," says Tourism Commissioner Betty Carver. "For those wanting a vacation, West Virginia offers an abundance of options. Not only are we within driving distance of more than 50 percent of the U.S. population, but we also have attractions that fit any budget and interest. Those wanting to be pampered will enjoy activities like food and fine wine events. Adventure seekers will enjoy some of the best outdoor recreation. Families can stretch their vacation dollars with free admission to all but one of our state parks and forests as well as many fairs and festivals. They'll also find affordable lodging ranging from campsites to cabins with off-season discounts. "
Below is a list of ideas to get travelers started for the season. To make travel plans or to find additional information, visit http://www.wvtourism.com or call the Tourism hotline at 1-800-CALL WVA.
Thrilling outdoor adventure
West Virginia is full of thrilling adventures. Activities include off-road outings, whitewater rafting, mountain biking and climbing, lush golf courses and extensive wilderness areas, just to name a few. Shed the winter blues and make plans for the spring season at one of West Virginia's parks or recreation areas. For more information, visit http://www.adventuresinwv.com.
Food and wine to-do list
West Virginians are well known for their hospitality, and an abundance of tasty foods and fine wines are offered at events throughout the Mountain State this spring. Whether you like things on the spicy side like a chili cook-off or prefer the smooth, creamy comfort of chocolate, West Virginia has something to please your palate. From the casual comfort of a coffeehouse to the relaxing luxury of a resort, you'll find tasty treats to satisfy your culinary cravings. From festivals that celebrate sweets to ones that feature the state's fine wines, West Virginia has something for everyone this spring. For more information, visit http://www.wvtourism.com.
150th anniversary of John Brown's raid
In 1859, news of abolitionist John Brown's raid on the arsenal at Harpers Ferry reverberated across a divided nation. In 2009, a coalition of four states is working to commemorate the 150th anniversary of this historic event. West Virginia, Virginia, Maryland and Pennsylvania are marking the John Brown Raid Sesquicentennial with re-enactments, dramatic productions, art exhibits, academic lectures and walking tours from April through December. From Oct.16-18, 2009, there will be three days of public education events at Harpers Ferry National Historical Park in Jefferson County, W.Va. For a complete calendar of events, visit http://www.johnbrownsraid.org, http://www.nps.gov/hafe/index.htm or call (304) 535-6029.
What's new in West Virginia State Parks and Forests
West Virginia State Parks and Forests have undergone significant renovations and additions, granting visitors more options and amenities at an affordable price. New improvements include the addition of Wi-Fi at state lodges and resorts, the restoration of company houses at Cass Scenic Railroad State Park and the extension of the number of pet-friendly rental cabin and cottages. For more information, visit http://www.wvstateparks.com.
Events to put a "spring" into your step
With the upcoming arrival of spring, visitors to West Virginia will find an abundance of events to celebrate everything from the state's music and arts to wildflower hikes and favorite foods. From urban areas to rural communities, visitors and residents alike will find something to capture their interest. For more information, visit http://www.wvtourism.com.
###