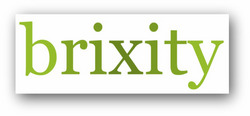 New York, NY (PRWEB) March 15, 2009
With its innovative features and advanced communication tools Brixity.com, an on line property management software is fully launched and invites property managers as well as active residents to sign up and join a system that take property management to the new millennia. Brixity.com is a new on line property management tool that can be used in any building, big or small.
Visitors to the on line web site will discover that this is no regular management solution but an all inclusive, advanced on line service that keeps growing in features and benefits for residents and managers alike, the ability to manage more than one property and log in to the system from practically anywhere and the complete server based system means that there is no installation of any kind and that this system is a service that promises to be out there for users to access any time from any place.
"The web 2.0 design allows managers and residents, each in its own portal, to have access to all the features available in one smartly designed page. With over 5 years of experience in the on line property management systems field and award winning interface designers in our team, we are sure we found the ultimate formula for an easy to use and practical interface for both managers and residents" explains one of the main developers working on the system.
"Having property managers use the system and set up multiple properties with different features and all in matter of minutes, makes a world of difference for them. Property managers have become used to slaving over tons of paperwork, follow-up calls and messy offline methods of handling maintenance requests - they are just grateful that finally this work is gone, never to return, Brixity is the answer" states another senior developer of brixity.com, this is a team that was taught to listen to the needs of multiple apartment building property management, from managers side and residents side as well.
The people behind Brixity.com have built a system that will allow mid-sized buildings to better manage their property needs, enhance communicates and make life a whole lot easier, not every building can afford a high end property management solution and some of the property management software out on the market require knowledge and understanding of a particular system, Brixity elegantly avoids all that by leaving the troubles of installation behind and creating an ultra user friendly system that enables different levels of communication between management and residents, surveys, building calendar, online rent payment, message board, building marketplace and much more in a few clicks.
The Brixity system is now fully operational and already has many residents and managers use it, however this on line tool is growing bigger by the day with the addition of new features and the further development of existing ones, all for the purpose of making property management on line an easy and accessible tool for all.
###