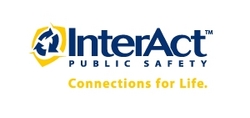 Updating the maps in our GIS system was always a hassle
Winston Salem, NC (PRWEB) March 16, 2009
Winston-Salem, NC (PRWEB) March 16, 2009 -- InterAct Public Safety, a leading provider of security and public safety software used by local, state, national and international government agencies, announces three new convenient map maintenance services for Public Safety Answering Points (PSAPs). InterAct takes full ownership of map updates, freeing up PSAP personnel to focus on more challenging public safety tasks while providing highly accurate and time-sensitive mapping updates.
Precise maps are essential to emergency dispatch centers. Even slight inaccuracies can cause unacceptable delays in fire, police, or emergency personnel arriving on the scene. PSAPs rarely have the available staff necessary to perform the complex and time-intensive data management that is required to provide up-to-date, accurate maps.
"Updating the maps in our GIS system was always a hassle," said Johnny Cheatwood, director of the Lawrence County, TN Emergency Communication District. "Since signing up for InterAct's map maintenance program, maintaining accurate area maps is a breeze. I took a quick training class and was able to perform map updates within a matter of minutes. This saves us a tremendous amount of time that can be used on more critical public safety tasks."
InterAct's three map maintenance plans range from $5,000 - $11,400 and offer up to 120 hours of map programming/update time. Agencies can choose to buy or lease a GPS device from InterAct that allows for the collection of accurate structure points and road centerlines. Organizations can provide this data to InterAct for conversion, cleanup, and merging with the PSAP's existing GIS dataset. Building inspectors or other individuals can use the device to perform GPS collection, freeing up busy 9-1-1 personnel, while allowing continuous updates and improvements to an organization's map precision and accuracy.
"We are always trying to address the needs of our customers and respond accordingly," said Ted Collins, President and CEO of InterAct Public Safety. "Our customers have expressed that our mapping systems are tremendously helpful, but manual updates take up too much time and manpower. With our new mapping maintenance service, we are taking a chore away from our customers so that they can spend more time keeping the public safe and less time on administrative tasks and data input."
About InterAct Public Safety
InterAct Public Safety makes Connections for Life™ providing both stand-alone and fully integrated mission-critical public safety and homeland security systems and products. As the pioneers of the first three-screen E911 system 20 years ago, InterAct's passion for innovation is leading the way to Next Generation telephony, dispatch, records management, and mobile data systems. Founded in 1975, InterAct Public Safety continues to extend the definition of public safety with unique applications like intelligent digital video surveillance, alert notification and crisis management systems. InterAct makes it possible for first responders from private, state, local and national agencies to decrease response times and increase their effectiveness in the communities they serve. InterAct is an ISO 9001:2000 certified company. For more information, please visit http://www.interact911.com.
###