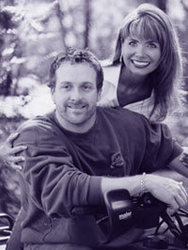 the young people we support today are our future partners in building a better world - both locally and globally.
New York, NY (Vocus) March 16, 2009
First Fidelity Reserve of Beaumont, Texas has established the Future of America Scholarship which will be awarded annually to full-time undergraduate students attending Lamar University. The Scholarship program is part of FFR's Corporate Social Responsibility (CSR) initiative.
Mr. Whitney, the CEO of First Fidelity Reserve stated, "Working for a company that generates good karma through actions that reach out to the community such as our Scholarship program fosters a positive working environment. People prefer to work for a company that aspires to be good and is a welcomed member of its community. Employees recognize there is a benefit to their careers to have a company on their resumes that is recognized not only for its services and products, but also its benevolence to those in need in its community."
The scholarship was established to provide financial support to students from Southeast Texas and is an extension of First Fidelity Reserve's education and student work initiative programs. More details of the program can be viewed at First Fidelity Reserve's scholarship website at http://www.firstfidelityreservescholarship.com . First Fidelity Reserve also helps children with schooling needs and a bevy of other benevolent acts.
Mr. Whitney stated that, "As First Fidelity Reserve marks almost a quarter-century of supporting excellence in business education. We realize that the quest to be the best is ongoing. When it comes to education, First Fidelity Reserve's has an unwavering mission that continues to be the development of world-class leaders."
"Beaumont has always been home," said Jason Whitney, general manager and president of First Fidelity Reserve. "There is not a community in the world we would rather be a part of or give back to than that of the Golden Triangle. It's exciting to see our future generation of leaders blossoming before our eyes."
The vision for the Future of America Scholarship is to support ten students each year at Lamar University within the next five years through an endowment fund. "The way I see it," says Jason, "the young people we support today are our future partners in building a better world - both locally and globally."
First Fidelity Reserve is a leading provider of Bullion and Rare Coins to tens of thousands of collectors and numismatic professionals. For over 20 years, First Fidelity Reserve has been committed to serving the unique needs of our global customers. First Fidelity Reserve specializes and serves as the Market Maker in certified United States coins, such as Type II and Type III Liberty Double Eagles and the renowned Indian Head and $3 Princess designs of early 1900's as well as key date numismatic treasure in the gold, platinum and silver American Eagle family of coins. http://www.firstfidelityreserve.com .
Jason Whitney and his wife Jessica have always been advocates for helping those who need a helping hand. As natives of Southeast Texas, the couple has made a lifelong commitment to not only give back to the community, but more importantly, to help the growth of the future leaders of Southeast Texas. The couple and their families have been major contributors to various organizations in the Golden Triangle Area including Tyrell Park and Library, the Garth House, Beaumont Country Club, Lamar University and the Beaumont Art Museum.
###