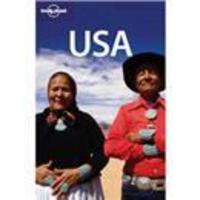 Sydney, NSW (PRWEB) March 17, 2009
Always On Sale has launched it's books category within an initial range of over 4000 books online. All the popular book categories are represented and many titles are heavily discounted.
Travel the world through travel books with Always on Sale's Travel Guide series. Reasonably priced travel books on Italy or Thailand or explore the world with the Traveller's Atlas. Also available is the Lonely Planet selection of travel guides, users can order Lonely Planet USA, Lonely Planet Great Britain, or Lonely Planet Western Europe, and getting started on some fascinating books about the distant parts of the world, all with just a click of their mouse.
Rather read about people than places? Read about Baby's First 100 Days or learn more about Glenn McGrath in Glenn McGrath: Line and Strength. User's can also be Fit and Firm Forever or explore Hot Relationships, all by visiting one convenient online shopping site.
If magazines are more their reading style, users can use the handy ordering tools at AlwaysonSale.com.au to subscribe to their favourite magazine. Like reading about the latest golf news? Subscribe to Australian Golf Digest and save $33 on 12 issues. Prefer to learn more about gardening? Gardening Australia can be yours to read year around and you will save $16 on 12 issues. Fishing and boating enthusiasts can find the magazine for them as well, with 12-month subscriptions available for Modern Fishing and Modern Boating.
Shipping is easy and inexpensive on AlwaysonSale.com.au. And, the more they buy, the more they save on freight charges. Starting out reasonably at only $6, when Always on Sale offers Postage, Handling & Insurance discounts on bulk orders. Users will only be charged for the two most expensive Postage, Handling & Insurance charges in any one order. Whether it is multiple items of the same product, different items, or a combination of both, users will only ever be charged for two items in the order, and they will be calculated from the two most expensive.
Biographies, business books, children's books, philosophy books, reference books, and much more are available for users to browse through on Always on Sale. They can browse by genre, price, or brand. They can even select Dollar Saving books, which gives them an assortment of fascinating books in a range of subjects that will save them money as well as entertain and enlighten. So take a look around and order with ease by shopping at AlwaysonSale.com.au.
###