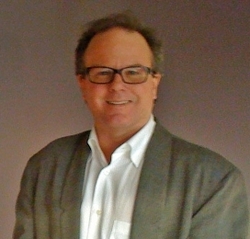 A CALL TO ARMS 2009 EDITION
Palm Springs, CA (PRWEB) March 18, 2009
"A CALL TO ARMS 2009 EDITION" is a new documentary film directed by Scott W. Miller, which traces the controversial Anthrax Vaccine Immunization Program (AVIP) in the United States and the United Kingdom. Through the personal invitation of Rick and Rozene Supple, owners of the Camelot Theaters, 2300 Baristo Rd., Palm Springs, CA, the documentary feature had its world premiere on March 13th, 2009, to an audience of concerned citizens, which included Louise Rempfer, the wife of Lt. Col. Thomas Rempfer, US Air Force, who is the lead plaintiff in the eleven year-old class-action lawsuit pending against the U.S. Department of Defense (DoD), Health and Human Services (HHS), and the Food and Drug Administration (FDA) for recovery of damages caused by the illegal US anthrax vaccine program. The film will play through Wednesday, March 18th.
The eighty-five minute documentary opens with the re-enactment of the 1999 court-martial of Lance Corporal Jared Schwartz of the U.S. Marine Corps at Twentynine Palms, California, played by actor Richard Otto. Corporal Schwartz was the first person court-martialed for refusing the anthrax vaccine under Executive Order 13139, signed by President Bill Clinton in 1997.
Featuring the voices of actors Michael Douglas and Linda Hamilton, director Scott W. Miller, and producer Melissa Mosich Miller, the 2009 Edition provides a timely update to "A CALL TO ARMS" (2007) to bring attention to the newly understood link between Gulf War Syndrome and the anthrax vaccine, when the immune system creates Furin-sequestering immunoglobulin gamma (IgG) antibodies in response to the BioThrax™ anthrax vaccine.
The new edition features anthrax vaccine victim interviews with Tech. Sgt. E6, Earl Stauffer, US Air Force Reserve; Chief Warrant Officer Second-Class, Rhonda Lynn-Wilson, US Army; Lt. Col. Rich Rovet, RN, US Army; Lt. Col. Jay Lacklen, US Air Force; Col. Derek Hall, MD., Royal Army Medical Corps; Private Robert Bowles, 1st Staffers, Royal Army; and Tech. Sgt. Jeff Moore, US Air Force.
It also features interviews with Executive Order 13139 dissenters Capt. Jon Buck, MD., US Air Force; then Maj. Tom Rempfer, Arizona Air National Guard; Major Russ Dingle, Connecticut Air National Guard; 1st Lt. Jamie Martin, US Marine Corps; and Maj. Sonnie Bates, US Air Force.
It also includes expert interviews with Prof. Emeritus Malcolm Hooper, University of Sunderland, U.K., and Chief Medical Spokesperson for the Royal Gulf War Veterans Association; Dr. Ken Alibek, CEO, AFG Biosolutions, former head of the Soviet Union's Bioapparat; Col. "Sammy" Young, former Chief Inspector for the U.S. FDA; and Attorney Len Schroeter.
Because of the 2005 Bio Shield Act signed by Pres. George W. Bush, the United States has acquired a 60 million dose inventory of the anthrax vaccine in the Strategic National Stockpile, worth over $1.5 billion dollars. Because a dose of anthrax vaccine expires every 2-years, the United States government has to dispose of over $100 million in expired anthrax vaccine every year.
The U.S. Strategic National Stockpile is meant to provide a vaccine supply for domestic US first responders in the event of a national emergency. First responders include the National Guard, firemen, police, doctors, nurses, and all civilian emergency management personnel. The problem with the anthrax vaccine is that it requires a minimum of 18 months to develop useful immunity to anthrax skin disease, so a national emergency was declared in October 2008 to encourage voluntary anthrax vaccinations by US civilians.
Because the anthrax vaccine contains the aluminum hydroxide adjuvant, the American Recovery and Reinvestment Act of 2009 contains an additional $1 billion dollars, part of which is earmarked to develop a new anthrax vaccine formulation and replace the current vaccine inventory, since the aluminum hydroxide adjuvant can cause nerve cell death.
The fact that the time-limited immunity provided by the anthrax vaccine requires a start-up five injection series over 18-months, and then an annual booster shot, is considered to be proof that the anthrax vaccine will interfere with the human body's ability to maintain immune system cell lines: in particular, memory B-cells which create antibodies in bone marrow; memory T-cells which can quickly produce a massive macrophage response, when you are re-infected; and regulator T-cells, which prevent auto-immune diseases by destroying anti-nuclear antibodies.
US military reservists, who leave active service for over one-year, are required to complete the entire anthrax vaccine start-up sequence if they are recalled to active duty.
It is important to note that the anthrax vaccine has never been approved for the prevention of human inhalation anthrax disease. The FDA has approved the anthrax vaccine as "safe" for production and distribution in 2005 and 2008, but has not approved the anthrax vaccine as a prevention to inhalation anthrax disease. There is no proof that persons exposed to aerosolized anthrax spores will be better protected by the anthrax vaccine, than by the immediate diagnosis and treatment with the generic methacillin antibiotic, doxycycline.
When animals vaccinated with the anthrax vaccine were challenged by aerosolized anthrax, 75% of the test animals died. Surviving animals showed evidence of permanent lung, liver, and lymphatic injury on autopsy.
It is important to note that the multi-symptom Gulf War Syndrome is understood to be caused by the adverse interaction of the anthrax vaccine and the human immune system. One in three US veterans, who have received the anthrax vaccine since 1991 at US military bases around the world, have reported symptoms which are linked to the Gulf War Syndrome. The most often cited symptoms are chronic to severe depression and chronic fatigue syndrome.
Often these symptoms are associated with a wide variety of auto-immune diseases such as muscular sclerosis (MS), Lupus, rheumatoid arthritis, chronic fatigue syndrome, scleroderma, Sjøgren's syndrome, etc. Because of the wide-variety of symptoms reported, it had been assumed by medical professionals that multiple causes were required to explain Gulf War Syndrome.
In October of 2008, one study proposed that Gulf War Syndrome be limited to neuropathology symptoms that could be explained by exposure to VX and Sarin nerve gas weapons and anti-nerve-gas drugs given to veterans, who were exposed in 1991 to the down-wind fallout from the destruction of Iraq's weapons depot at Khamisiyah during Operation Desert Storm.
It is now understood that the symptoms are due to systemic tissue damage due to the sequestering of the FURIN activator protein by the immunoglobulin gamma (IgG) antibody, which can be created as an immune response to exposure to the anthrax vaccine's primary ingredient, the Anthrax Protective Antigen.
Without Furin, the following essential chemicals will not activate in the human body: beta-secretase which supports gonadotropin production for sex organs; anti-inflammatory transforming growth factor beta-1 which supports connective tissues such as joints and tendons; von Willebrand's factor which supports skin tissue; para-thyroid hormone which maintains general body metabolism; and nerve growth factor which supports the central and peripheral nervous systems.
Further evidence of the production of Furin-sequestering IgG includes the unexpected number of children born with severe birth defects to women veterans after receiving the anthrax vaccine in both the United States and in the United Kingdom. IgG can cross the feto-placental barrier and will impart a mother's immune defense on her unborn children. When Furin-sequestering IgG crosses into the blood stream of unborn children, it will prevent the activation of nerve growth factor and transforming growth factor beta-1, causing children to be born with either, or both, severe physical deformities and mental disabilities.
The approved US FDA label for BioThrax™ does not approve giving the anthrax vaccine to pregnant women, children, and geriatric populations.
A key symptom of Gulf War Syndrome is chronic to severe depression leading to suicidal tendencies. It is important to note that the lead anthrax vaccine researcher and prime suspect in the FBI's 2001 Anthrax Letters Case, Dr. Bruce Ivins, of USAMRIID, Ft. Detrick, Maryland, was being treated for chronic depression and incipient schizophrenia when he committed suicide in July of 2008. Dr. Ivins was required by USAMRIID to receive the anthrax vaccine for over 30 years.
It is also important to note that the reported domestic violence and suicide rate for active and reserve military since 1997 has increased significantly across all U.S. military services, especially during and after military tours in Afghanistan and Iraq where the anthrax vaccine is mandatory before deployment.
It is understood that Gulf War Syndrome symptoms can be ameliorated by immune suppressant drugs for short periods of time. In severe cases, to prevent further tissue damage due to production of Furin-sequestering IgG, it is necessary to use chemotherapy and radiation therapy to destroy a patient's crippled immune system - and then rely on bone marrow stem cell transplants to create a "clean" immune system.
The major manufacturer of the U.S. anthrax vaccine program is Emergent BioDefense of Lansing, Michigan, which is a wholly owned subsidiary of Emergent BioSolutions, Inc. (NYSE:EBS) of Rockville, Maryland. The anthrax vaccine is sold and distributed under the Emergent Biosolutions trademark BioThrax™. Formerly operated for the U.S. Army by the Michigan Department of Public Health, Emergent BioDefense was created in 2004 from BioPort Corporation, so named by the leveraged buy-out in 1998 created by Fuad El-Hibri, who also held a controlling interest in the United Kingdom's Porton International Group, Ltd., the privatized anthrax vaccine distributor for the U.K. Health Protection Agency (HPA).
When BioPort Corporation was formed in 1998, the price of the anthrax vaccine rose from $3.00 a shot to $10.64 a shot. Currently, BioThrax™ is available in the United States for $25.00 a shot.
In February 2009, BioThrax™ was approved and licensed for distribution to humans by the Drugs Control General Inspector of India (DCGI) to support India's Emergency Response Preparations. Even though annual anthrax outbreaks regularly infect humans in India, unfortunately BioThrax™ is designed as a specific response to anthrax strains derived from the virulent Ames-strain, originally isolated in the United States. It has not been proven to be effective against many naturally occurring anthrax strains.
Vaccines created from killed anthrax cultures, which contain a significant fraction of B. anthracis capsid protein, have proven to be effective against a wide-range of anthrax strains. Killed anthrax vaccines are typically given to farm animals around the world. They are made using a process that was originally developed by Louis Pasteur. Unfortunately, killed anthrax vaccines have the potential of infecting the receiving animal with dormant anthrax spores, leading to anthrax disease. Only Russia maintains an inventory of killed anthrax vaccine that has been prepared for human use.
Emergent BioSolutions also produces Anthrax IG Therapeutic, which gives patients harvested IgG from blood plasma donations by US military personnel who have received the anthrax vaccine. This product has not been approved by the FDA, and is considered an experimental therapy that is only available to the US military.
Under Executive Order 13139 signed by President Bill Clinton in 1997, any preventive medical therapies, FDA approved or experimental, will be administered to all military personnel, active and reserved, as required by the U.S. Secretary of Defense, without requiring their informed consent.
Also, under Executive Order 13139, the United States government has immunized the manufacturers of medical therapies from all liabilities due to injury and damages from the anthrax vaccine. The US government is responsible for all liabilities. By not recognizing the anthrax vaccine as causative of harm to military personnel, government employees, and their children, the US government has not paid any damages to date even under the US Vaccine Injury Compensation Program (VICP).
In the United Kingdom, since the late 1990s, the Royal armed services are required to provide soldiers with an opportunity to provide informed consent before receiving the anthrax vaccine. Since the 1990s, a majority of the members of the Royal armed services have declined the anthrax vaccine. Over 5,000 former members of the Royal armed services are officially Registered Disabled in the United Kingdom with the wide-variety of symptoms associated with Gulf War Syndrome, but are still unable to receive proper compensation from their veteran services.
"A CALL TO ARMS 2009 EDITION" (2009) includes footage previously released by Scott Miller and Company as:
"RAVEN WARRIOR" (2000) - a dramatic short film;
"DIRECT ORDER" (2003) - a documentary feature film;
"A CALL TO ARMS" (2007) - which won the Humanitarian Award presented by Prince Albert at the Monaco Charity Film Festival in May 2008.
An Apple Quicktime ™Trailer is located at: "A CALL TO ARMS 2009 EDITION" movie trailer
About Scott Miller and Company
Scott Miller and Company is a privately held production company for commercial advertising, feature films, documentary, music videos, and television programs. Founded in May 2nd, 1989, the company has produced major corporate image campaigns for Fortune 100 companies around the world. Clients have included Ford, IBM, HP, ATT, MCI, Bank of America, Anheuser Busch, Coca-Cola, Audi, Honda, Parma Prosciutto, Texaco, Pepsi, Mountain Dew, 7-UP, Canada Dry, Seagrams, Miller Beer, Coors Lite, Arrowhead Root Beer, Nike, Adidas, Doritos, NationsBank, Bank United, JC Penny, Toyota, Mazda, Lincoln Mercury, Sony, Fila, Yamaha Motors, Eastman Kodak "True Colors" campaign, General Mills Wheaties™ campaign with Michael Jordan, and music videos featuring Michael Jackson, Sir Paul McCartney, 50 Cent, and Game.
For further information:
Scott Miller, Director
Scott Miller and Company
27036 Sea Vista Drive,
Malibu, CA 90265, USA
Phone: +1.310.457.7138
Web Site: scottmillerandco.com
###