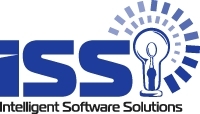 Colorado Springs, CO (Vocus) March 17, 2009
ISS has been awarded an effort to transition its Air Force Installation Command System (AFICS) capabilities into the Air Force's Theater Battle Management Core Services (TBMCS) Unit Level Command and Control (UL/ULC2) system upgrade program. The TBMCS UL/ULC2 program provides Air Force units the ability to track a wide range of issues from logistics to weather, flying operations as well as many others. The AFICS concept seeks to both expand upon the existing TBMCS UL data sources as well as unifying many aspects of air base operations in a single user-configurable web-based environment.
The transition effort will integrate AFICS services into a portal infrastructure that supports user customized views to best meet their needs. Capabilities to be transitioned include: Base Condition Status, Situational Awareness Map; Daily Flying Schedule; Supervisor of Flying (SOF) Log; In-flight/Ground Emergency; Flying Schedule Marquee; Incident Management Visibility; Weather; and the Mission Manager (mission planning and force management capabilities for the mission operations personnel at the unit level).
The development phase of the program will run from through August 2009. An additional one-year sustainment contract will follow development and deployment, and includes a second year option.
About Intelligent Software Solutions: ISS, one of the country's fastest growing software companies, has offices in Colorado Springs, CO, Washington DC, Rome NY, and Hampton, VA. ISS provides data analysis solutions to the Department of Defense and National Intelligence Organizations and has specific strengths in providing solutions in Command & Control, Special Operations, Intelligence, Counter-Drug, Counter-Terrorism and Homeland Security/Defense. ISS has a diverse set of customers which include: Air Force Research Laboratory, Air Force Electronic Systems Center (ESC), Naval Surface Warfare Center (NSWC), National Intelligence Community Agencies, CENTCOM, SOCOM, NORTHCOM, SOUTHCOM, STRATCOM, US Coast Guard and many others.
For more information on ISS and WebTAS related projects, visit http://www.issinc.com.
###