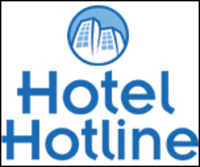 While I have enjoyed advising clients over my 16-year career, my entrepreneurial spirit has been itching for the right opportunity to move into an operational leadership role
Uniondale, New York (PRWEB) March 18, 2009
Hotel Hotline LLC ("HotelHotline.com" or the "Company"), a leading online provider of discount hotel reservations, today announced it has appointed Kevin Armitage as Chief Executive Officer. Additionally, Brian Nicholson will join the Company as Chief Operating Officer. Both Mr. Armitage and Mr. Nicholson join HotelHotline.com from JMP Securities, where they served in the Internet & Digital Media investment banking group. The Company's two founders, Greg Hartnett and Brian Prince, will remain active as principal shareholders.
"HotelHotline.com has always maintained an eye towards the future," said founder and former Chief Executive Officer, Greg Hartnett. "Whether we are focused on expanding our exclusive Partner Hotel Program or seeking alternative ways to expand our distribution, we have a ten-year history of successfully evolving our business model. In that spirit, I am delighted to have Kevin and Brian take the reins and carry us to new heights. The combination of their individual talents, track record and industry relationships put them in a unique position to lead the Company through our next ten years of growth. I am confident that this new executive management team will propel our business to the next level."
Mr. Armitage brings a strong background in the technology sector, having served as Managing Director and Head of the Internet & Digital Media investment banking group at JMP Securities from 2005 to 2009. During this time, Mr. Armitage advised numerous companies within the online marketing, eCommerce and digital media sectors. Prior to JMP Securities, Mr. Armitage was an investment banker at Robertson Stephens and First Albany Capital, where he served in the technology investment banking groups.
As Chief Executive Officer, Mr. Armitage will be responsible for leading HotelHotline.com's strategic initiatives, including customer acquisition and retention programs, partnerships, financial planning and product development.
"While I have enjoyed advising clients over my 16-year career, my entrepreneurial spirit has been itching for the right opportunity to move into an operational leadership role," said Armitage. "Brian and I believe that our online marketing experience and financial analytical skills are the perfect complement to HotelHotline.com's core strengths. Having worked with HotelHotline.com as a client for several years, we are encouraged by the cultural fit and the growth prospects of this thriving entity. We are confident that the demand for discount hotels will always remain strong, and that HotelHotline.com will establish a dominant presence in this attractive market."
Mr. Nicholson joins HotelHotline.com from JMP Securities, where he served as an Associate in the Internet & Digital Media investment banking group from 2005 to 2009.
About Hotel Hotline LLC
HotelHotline.com offers a comprehensive selection of domestic and international hotels and travel-related products at guaranteed lowest rates. Since the Company's inception in 1999, its mission has remained consistent: delivering quality travel products to its customers at unbeatable prices and with reliable customer service. HotelHotline.com features exclusive discount rates through its merchant hotel partner network and offers other discount travel products at more than 80,000 hotels, resorts and vacation rental properties worldwide. For more information, please visit http://www.hotelhotline.com.
###