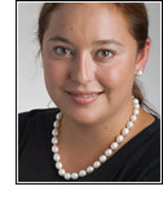 I am confident that together we have made an important contribution to hopefully finding a cure for MS and supporting many important programs offered to those living with the disease. This has been a touching experience - I have been humbled and moved by all the support I've received
(PRWEB) March 17, 2009
Montreal and New York City – Rideau's Jennifer Lumba's fundraising efforts for multiple sclerosis has earned her a nomination for the Leadership Award from the MS Society of Quebec.
For over 10 years, this award has been given to Quebecers who have shown excellence in their professional lives, exemplary commitment to their community as well as the fight against MS.
Jennifer has managed to surpass her goal and raise a grand total of $5,050. Her latest event consisted of a wonderfully successful wine tasting hosted at Montreal's Portovino Restaurant with wine provided by Importations Syl-Vins, which helped raise $3,300 for the MS Society. This event would not have been possible without the support of a team of sponsors: Rideau Recognition Solutions, 5 sur 5 Communications, Finger Communications, Fuller, Blue Sky and HST.
"I am confident that together we have made an important contribution to hopefully finding a cure for MS and supporting many important programs offered to those living with the disease. This has been a touching experience - I have been humbled and moved by all the support I've received," said Jennifer.
Peter Hart, Rideau CEO, said of the nomination, "Jennifer has always shown great energy, optimism, determination and commitment in all of her undertakings. She is truly an admirable woman. We are proud to have her here at Rideau, and even prouder to see her committed to such an important cause."
The award ceremony for the MS Society of Quebec Leadership Award will take place March 26th at Centre des Sciences de Montréal.
About Rideau
Rideau's Technology Enabled Services enhances all of the relationships that impact business performance through a comprehensive suite of rewards and recognition products. Rideau's Human Capital Management (HCM) offerings include performance awards that reinforce excellent work habits and celebrate achievement and service awards that commemorate loyalty. It's a unique, bundled approach that has caught on among many of the Fortune 500 and leading HRO providers. From RBC to Boeing and from H&R Block to Bell Canada, global businesses of all sizes use Rideau's rewards and recognition solutions to reduce turnover and engender loyalty. For more information, please go to http://www.Rideau.com or call 1.877.789.0449, extension 242.
This press release was distributed through eMediawire by Human Resources Marketer (HR Marketer: http://www.HRmarketer.com) on behalf of the company listed above.
###