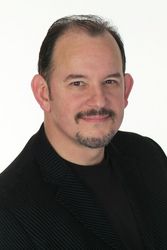 Across the software industry, Tony is a highly regarded thought leader with a keen vision for product direction and the ability to empower teams to deliver based on his direction. He was our clear choice for this position
San Francisco (PRWEB) March 17, 2009
Embarcadero Technologies has named Tony de la Lama as its senior vice president of research and development. As a software industry veteran, Tony brings more than two decades of experience to this newly created position, guiding worldwide engineering for Embarcadero's award-winning database tools and developer software product portfolio. He has held senior executive positions at Borland, BEA Systems, CollabNet and Tira Wireless.
Under Tony's leadership as the vice president and general manager of Borland's Java™ business, the company's Java product revenue grew from $25 million to $100 million in just three years. Tony later drove the acquisition of TogetherSoft and became vice president and general manager of Borland's Together business unit.
"Across the software industry, Tony is a highly regarded thought leader with a keen vision for product direction and the ability to empower teams to deliver based on his direction. He was our clear choice for this position," said Wayne Williams, CEO of Embarcadero Technologies.
Tony joined Embarcadero from CollabNet where he served as vice president of worldwide marketing and corporate strategy. Prior to that, Tony was the senior vice president for Tira Wireless where he led all product management and marketing efforts.. He also served as the vice president and general manager of WebLogic Integration and AquaLogic Service Business products for BEA Systems.
"I developed a passion for software years ago and have had the opportunity to work for some of the industry's most valuable contributors," said de la Lama. "I believe Embarcadero is positioned to be one of the most influential contributors yet. Since acquiring CodeGear last year, Embarcadero has made significant enhancements to its product line and has rolled out advancements that others in the industry just can't touch, such as the recent release of All-Access. This puts Embarcadero in a powerful position and I have great expectations about what the future holds for this company."
Embarcadero® All-Access™ is the industry's first software development solution that provides application developers, architects and database professionals with cost effective, on-demand access to all the tools they need to design, build and run software applications and data systems for all of their platforms and programming languages.
About Embarcadero Technologies
Embarcadero Technologies, Inc. is a leading provider of award-winning tools for application developers and database professionals so they can design systems right, build them faster and run them better, regardless of their platform or programming language. Ninety of the Fortune 100 and an active community of more than three million users worldwide rely on Embarcadero products to increase productivity, reduce costs, simplify change management and compliance and accelerate innovation. Founded in 1993, Embarcadero is headquartered in San Francisco, with offices located around the world. Embarcadero is online at http://www.embarcadero.com.
Embarcadero, the Embarcadero Technologies logos and all other Embarcadero Technologies product or service names are trademarks or registered trademarks of Embarcadero Technologies, Inc. All other trademarks are property of their respective owners.
###