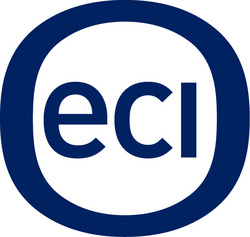 Petah Tikva, Israel (PRWEB) March 18, 2009
ECI Telecom, global provider of networking infrastructure solutions optimized for next-generation network migration, today announced the launch of the BroadGate®-64 (BG-64™), a new converged, packet-TDM, micro MSPP (Multi Service Provisioning Platform). Featuring 10 Gbps/STM-64 interfaces, the BG-64 reduces the number of access loops needed, thereby reducing OPEX and CAPEX. It also enables a future-proof optimal aggregation of triple play services - at market-leading value.
Expressing interest in ECI's new offering, senior official at Network Planning of TATA Teleservices (Maharashtra) Limited (TTML), one of India's leading telecom companies, said: "The BG-64's high capacity and small size enables substantial savings in the access loop infrastructure. With this new platform, ECI is providing us with a future-proof solution to support the requirements of our mostly TDM-based operations today, while allowing us to address any future requirements for Ethernet-based services, assuring a gradual and optimal migration path to our next-generation network."
Small enough to fit into street cabinets, the BG-64's miniature size (88 mm) is the smallest in the industry, and provides 40G of high capacity with a unique flexible architecture, supporting the full range from pure TDM to pure Ethernet. The BG-84 addresses the growing demand for high-capacity carrier-class access infrastructure solutions that can simultaneously handle both Ethernet and TDM based services over existing SDH infrastructure as well as over pure IP-based infrastructure. It is part of ECI's 1Net framework which focuses on cost effective solutions that provide service providers with an optimal migration path to next-generation networks.
"With careful attention to service providers constantly changing networking requirements, ECI is once again bringing innovation to address key pain points - with future-proof solutions that best utilize their existing infrastructure and investments. By allowing grooming and aggregating over STM-64 and 10GbE links, the BG-64 provides substantial savings in infrastructure costs starting today and with seamless transition towards an all-IP metro-aggregation network," said Alon Moshes, Head of ECI Telecom's MSPP line of business.
The platform's miniature size, rugged design and minimal power consumption make it suitable for street cabinet deployment. This meets the operators' growing needs to implement carrier-class capabilities at the first aggregation node, as close as possible to customer premises, guaranteeing the required high quality-of-service (QoS).
Moreover, with its ability to support services ranging from 64 Kbps and up to 10Gbps and from PDH, Ethernet over PDH (EoP) through SDH, Ethernet over SDH (EoS) and carrier-class Ethernet MPLS, the BG-64 is uniquely positioned to cost effectively cope with both current and future requirements of the metro-access aggregation network.
For more information on BG-64, please see ECI's "BG-64 micro MSPP - The Multiphase Platform" application note.
About ECI Telecom
ECI Telecom Ltd. delivers innovative communications platforms to carriers and service providers worldwide. ECI provides efficient platforms and solutions that enable customers to rapidly deploy cost-effective, revenue-generating services.
Founded in 1961, Israel-based ECI has consistently delivered customer-focused networking solutions to the world's largest carriers. The Company is also a market leader in many emerging markets. ECI provides scalable broadband access, transport and data networking infrastructure that provides the foundation for the communications of tomorrow, including next-generation voice, IPTV, mobility and other business solutions. For more information, please visit ecitele.com.
About ECI's 1Net
ECI's 1Net framework defines our focus on facilitating customer's optimal transition to Next-Generation Networks. This is based on the unique combination of innovative and multi-functional networking equipment extending from the access to the core of transport networks, fully integrated solutions and a full suite of professional managed services. As a partner for growth, ECI's 1Net approach delivers to carriers worldwide the highest level of cost-effective support and flexibility as they optimally migrate to one converged network.
Certain statements contained in this release may contain forward-looking information with respect to plans, projections or future performance of the Company. By their nature, forward-looking statements involve certain risks and uncertainties including, but not limited to, product and market acceptance risks, the impact of competitive pricing, product development, commercialization and technological difficulties as well as other risks.
###